Edmund Shing: Goodbye Labour mansion tax, hello Tory post-election property bonanza at Berkeley and Foxtons [Video]
Could property be the big gainer from David Cameron's election win? Estate agent Foxtons and house builder Berkeley Group jumped 9%+ on 8 May. But why?
Clearly, the stock market has heaved a huge sigh of relief at the demise of the Labour Party. Now there is no fear of a mansion tax hitting London housing.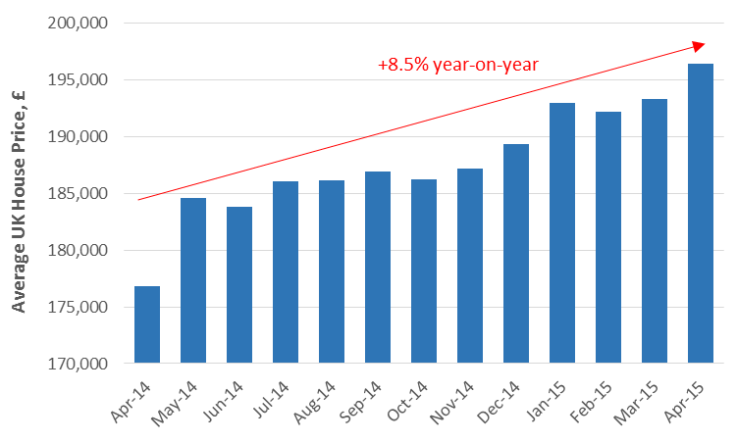 Figure 1: UK house prices up by nearly £20,000 over the last year (Source: Lloyds Bank)
This is good news for house buyers at the £2m ($3m, €2.7m) plus price bracket, such as foreign buyers in London, who have been holding off any purchases up until now.
Equally well, with the risk of Labour's threatened rent controls now removed, the buy-to-let market could now see renewed activity.
Now that the Tories are in sole charge, they need to urgently tackle one of Britain's most pressing problems. London and the South East is the UK's economic heartbeat, but is desperately short of affordable housing.
House prices still on the rise – outside London
The Halifax house price index rose 1.6% between March and April, and 8.5% over the last year, for a yearly gain of nearly £20,000 on the average house (Figure 1).
Last year, London properties saw the fastest-rising prices. In contrast, it is the rest of the UK that has enjoyed stronger house price momentum over these last 3 months.
According to the Royal Institute of Charted Surveyors (RICS), London is one of the very few regions where house prices have actually fallen over the last 3 months (Figure 2).
House prices rising fastest in Northern Ireland
Four factors should drive a rebound in buy-to-let house purchases: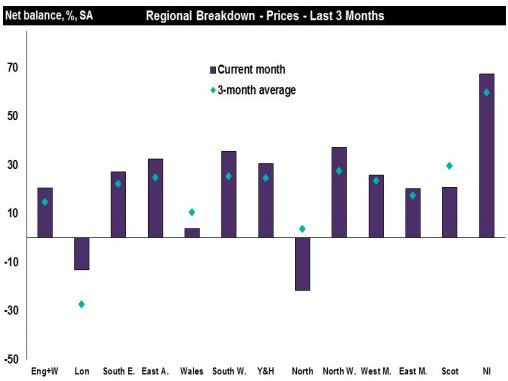 Figure 2: House prices rising fastest in Northern Ireland (Source: Royal Institute of Chartered Surveyors)
Lifting of the threat of rent controls;
High demand for rental properties (Figure 3);
Falling mortgage interest rates: The Co-Op Bank are now offering a new 2-year fixed-rate mortgage at only 1.09%. This suggests that the first sub-1% mortgage rate could soon be here.
Falling savings rates: your saved cash is worth less and less in the bank, increasing the attractions of alternative income investments.
All good for estate agents and house builders
What are the best ways to invest in the UK housing market? These are my two favourite housing-related industries:
Estate agents: Of course they buy and sell houses, and so make more money as house prices go up. But they also increasingly make money from the buy-to-let market, as they also act as letting agents.
House builders: who benefit from rising house prices as they can sell their newly-built homes for more, meaning higher profits.
My two favourite housing shares: Berkeley Group and LSL
I like the UK house builders as a group; they are all in general cheap, pay big dividends and are very profitable.
My favourite house builder is Berkeley Group (code BKG). It is focused on London and the South East of England, it is a generous income payer with a 6.4% dividend yield, and has been consistently very profitable over the last five years.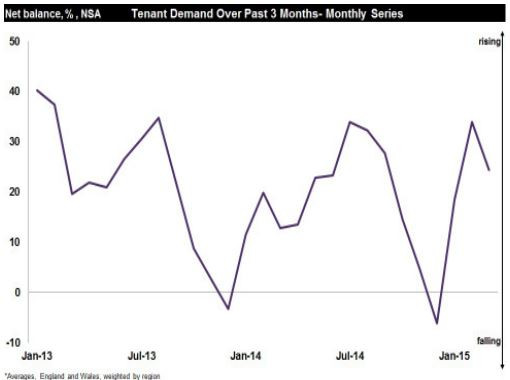 Figure 3: National rental demand remains very high (Source: Royal Institute of Chartered Surveyors)
There are handful of listed estate agents in the UK. I like LSL Property Services (code LSL). LSL has two distinct sets of businesses:
539 estate agent branches under a number of brands, such as Your Move and Reeds Rains
Surveying and valuation services
Both of these sets of businesses will make more money from a booming property market, whether from buying and selling or just from managing rented properties.
LSL is also a cheap stock and a reasonable income payer with a 3.7% yield; it is also consistently very profitable, with profits forecast to grow by 10% this year.
Post-election Friday was a good day for the estate agents and house builders; but there could be many more as the property market heats up again!
Edmund Shing is the author of The Idle Investor (Harriman House), an expert columnist and a global equity fund manager at BCS AM. He holds a PhD in Artificial Intelligence.