Edmund Shing: After Shell, BG, Nokia and Alcatel, ITV and Indivior could join the takeover trail
KPMG says the merger and acquisition boom is back in 2015. Certainly, company takeover activity has been hotting up on both sides of the Atlantic these past few months – just think of Shell swallowing up BG in oil and gas, Nokia merging with Alcatel-Lucent in technology and FedEx buying up fellow Dutch logistics group TNT Express.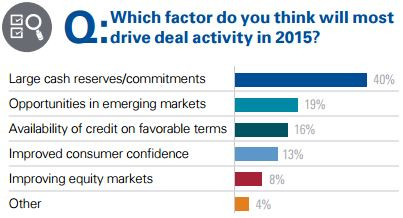 Figure 1. What factor will drive deal activity in 2015? Source: KPMG 2015 M&A Outlook Survey Report
One of the main reasons for expecting more takeovers is the very high level of cash that large companies are holding, and the very low interest cost on company debt (Figure 1). With money burning a hole in corporate pockets, top executives want to go shopping for growth.
In trying to predict who could become the next takeover targets, we need to know the profiles of existing targets: which industries are seeing the greatest number of takeovers and takeover rumours, and what size of company is most likely to be susceptible to a takeover approach?
Technology, healthcare, media, insurance and oil and gas are ripe for consolidation
I see four industries as prime hunting grounds to search for potential takeover targets, given recent takeover and merger activity in recent months:
Technology: Nokia is merging with Alcatel-Lucent in telecoms equipment, while US set-top box maker Arris is buying UK set-top-box maker Pace for $2.1bn.
Healthcare: In generic drug making, Israeli global leader Teva has bid some $40bn in cash and shares for US generic drug rival Mylan. Novartis, the Swiss drug maker, has revealed recently that it is hunting for healthcare acquisition targets in the $2bn to $5bn range.
Media: AT&T's acquisition of DirectTV in the US and Liberty Global's purchase of Belgian media company De Vijver Media NV highlight the consolidation occurring in the US-dominated broadcast media industry, with media content becoming increasingly valuable to cable and TV distributors.
Insurance: Lloyd's of London insurers has been the focus for acquisition of late, with both Catlin and Brit Insurance bought up by larger North American insurers. We can also add the merger of close-end life assurer Friends Life with Aviva, highlighting the consolidation wave under way in insurance.
Interestingly, these same industries came top in the KPMG M&A survey too (Figure 2).
What size of company could be preferred for acquisition?
While the Shell-BG deal is huge buying up huge, mid-cap companies are generally more likely to become tasty bite-sized morsels for cash-rich mega cap rivals to buy up growth prospects, relatively easy to finance and without all the complications of combining two huge companies with wide-ranging and complicated operations.
Three potential UK mid-cap takeover targets
1 Indivior (Healthcare)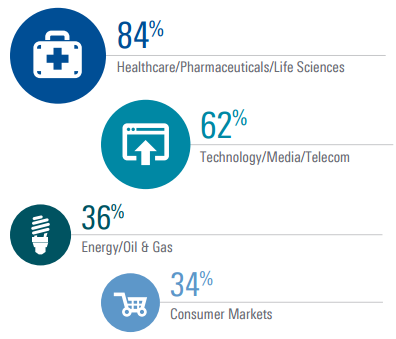 Figure 2. What factor will drive deal activity in 2015? Source: KPMG 2015 M&A Outlook Survey Report
Indivior (UK code: INDV) is the former pharmaceutical division of cleaning products and food maker Reckitt Benckiser, spun off from Reckitt as an independent, UK-listed company at the end of 2014. Its principal focus is on medicines to treat drug dependency, most notably alcohol, heroin and cocaine addiction.
At a market capitalisation of £1.5bn, it is relatively small versus the UK industry giants GlaxoSmithKline, AstraZeneca and Shire. Furthermore, it remains substantially cheaper on a number of valuation ratios such as price/earnings than any of these larger drug companies. Potential acquirers could be larger US-based drug makers who already produce opioid addiction treatments – Actavis, Endo Health and Janssen Pharmaceuticals.
2 ITV (Media)
There has been a battle for broadcast media content globally in recent months, with persistent takeover rumours surrounding £11bn market capitalisation ITV (UK code: ITV). It has most recently popped up as a potential target for the likes of US cable operator giant Comcast, the largest company in the world by broadcasting and cable revenues.
These rumours have sent the TV share price, and thus valuation, rising substantially since November 2014, with ITV's jewel in the crown being its production arm ITV Studios, responsible for drama series such as Poldark.
3 Lancashire (Insurance)
Lancashire (UK code: LRE) provides "global specialty insurance", operating as a Lloyd's of London insurer like acquired competitors Catlin and Brit Insurance. Attractions include a low valuation, high profitability levels and a juicy dividend yield projected to be as high as 9.5% in the future.
Just like Catlin and Brit Insurance, Lancashire could be the next to fall prey to a US-based reinsurer looking to expand globally.
So these are three UK mid-cap gems that I like the look of from a fundamental basis, which could also become the subject of a share-price boosting takeover in the next few months.
Edmund Shing is the author of The Idle Investor (Harriman House), an expert columnist and a global equity fund manager at BCS AM. He holds a PhD in Artificial Intelligence.