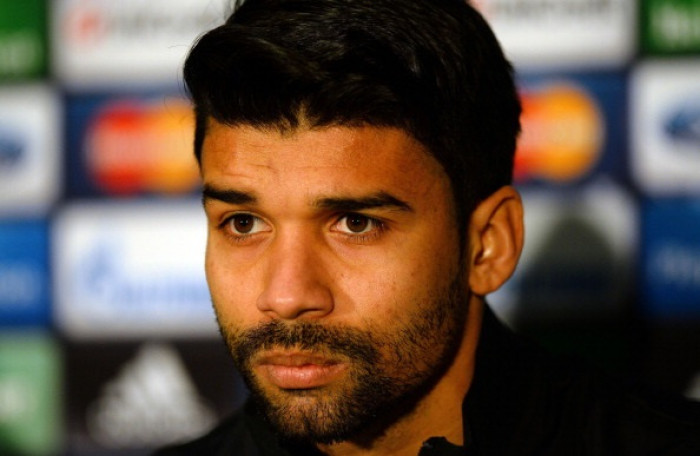 Eduardo Da Silva will sing the national anthems of both Croatia and Brazil when the sides meet in he opening game of the World Cup.
Da Silva, who was born in Rio de Janeiro, moved to Croatia in 1999 when he joined Dinamo Zagreb and became a citizen of the Balkan country in 2002.
But the former Arsenal star's South American homeland clearly still has a special place in his heart, as he has decided to pay respects to both nations by singing their respective anthems on 12 June.
Explaining his conundrum to Fifa.com, the 31-year-old admitted the contest will split his allegiances.
''Without a doubt this is a little odd, but I see it as a great opportunity too" Eduardo said. "I have missed three major tournaments, because there was Euro 2008 as well, when I was still recovering from injury. I experienced what it was like to play [at a major competition] at Euro 2012, but your first World Cup is something special.
"I could never have imagined this situation: to be Brazilian and have the chance to play in a World Cup in your own country, but in the shirt of another national team. And on top of that, just to complicate things, there's the opening match between the two countries. I could never have imagined such a huge coincidence.
"'Look, I'm a Brazilian and I'll always be a Brazilian, but I have a great love for Croatia, a real feeling for the supporters and for my team-mates. I think I can say it like this: my blood is Brazilian, but my heart is now Croatian. It'll be a difficult moment for me, I'm sure you understand. If only I had the chance to sing both anthems. I think I am going to feel torn.''