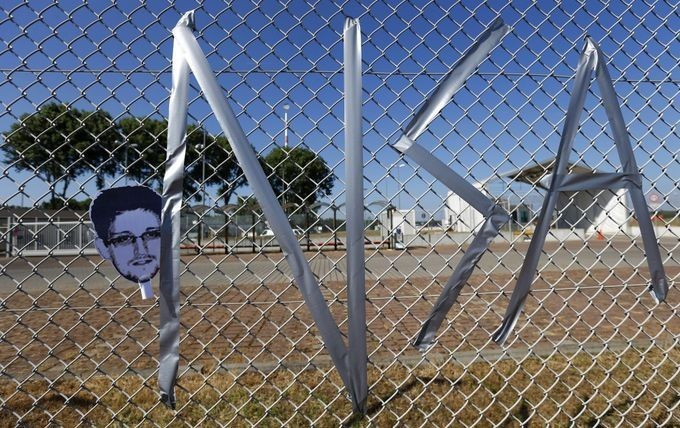 The US Justice Department has urged the country's Supreme Court to neglect a lawsuit against a National Security Agency programme that collects records of all US phone calls.
The lawsuit against the programme was filed in July by the Electronic Privacy Information Center (Epic) in the US Supreme Court. Epic claimed that the Foreign Intelligence Surveillance Court went beyond its authority when it gave nod to the NSA to collect the phone records in bulk.
Epic is the only public interest group in the country to file a complaint against the NSA in the Supreme Court. The group said in its complaint that the court acted outside its own jurisdiction by permitting the NSA to collect records on millions of people without any connection to terrorism.
In a filing with the Supreme Court, the justice department said that the court lacks jurisdiction to consider the case and overrule the Foreign Intelligence Surveillance Court by issuing a command to a lower court known as a "writ of mandamus" or by ordering a judicial review known as a "writ of certiorari".
A 'writ of mandamus' would be a "drastic and extraordinary step" according to the department. It added that the group should file the complaint with a federal court instead of the Supreme Court.
"That is the ordinary means to challenge assertedly unlawful government action, and petitioner has identified no special circumstances here that require its statutory challenge to begin in this Court," the Justice Department wrote.
NSA Programmes
The widely-criticised NSA phone tapping programme was earlier defended by the agency that said such bulk collection is essential to counter terrorism and serve foreign intelligence department. The agency noted that it collects only phone numbers, call times and call durations in the programme, and not the contents of conversations.
The NSA's surveillance practices have faced severe criticism across the globe following revelations by Snowden, a former contractor at the agency, who is currently in exile in Russia.
He leaked top secret documents about NSA's surveillance programmes that tapped telephone conversations and spied on internet activities of citizens, prominent leaders, bureaucrats, businesses and government agencies across the globe.
Earlier, fresh allegations against the NSA reported by the Washington Post said that the agency set up secret arrangements with telecom companies outside the US for collecting hundreds of millions of contact lists via email and instant messaging accounts.