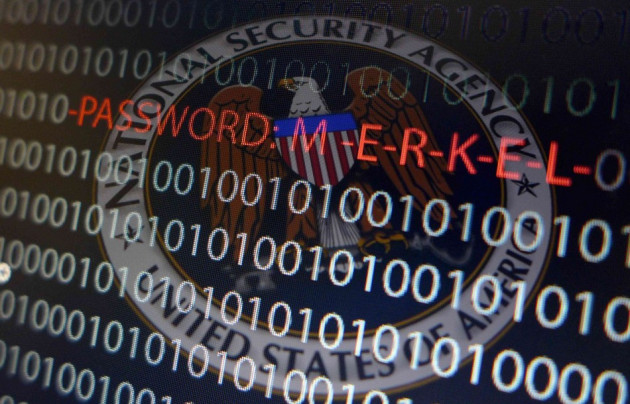 The US National Security Agency (NSA) has denied reports that it had accessed huge tracts of information flowing through the fibre-optic network cables connecting data centres of global technology giants Google and Yahoo.
NSA Director, Gen Keith Alexander, said the agency did not break into the servers of internet companies, as reported by the media earlier, based on revelations in the top-secret files leaked by whistleblower Edward Snowden.
"This is not NSA breaking into any databases. It would be illegal for us to do that. So, I don't know what the report is. But I can tell you factually we do not have access to Google servers, Yahoo servers. We go through a court order," Alexander said at a cyber security conference in Washington, according to CNN.
A Washington Post report said an operation by the NSA and the UK's Government Communications Headquarters, codenamed MUSCULAR, is copying data from the internet companies' data centres and that the NSA is sending this information to its own data warehouses.
Refuting the allegations in the latest Snowden files, Alexander said the agency was not doing anything illegal and that the internet companies work with the agency.
"The servers and everything we do with those, those companies work with us. They are compelled to work with us. This isn't something the court just said, 'Would you please work with them and throw data over it.' This is compelled. And this is specific requirements that come from a court order," he said.
He also said the NSA's eavesdropping operations are intended to prevent terrorism and related security threats. "We issue that court order to them through the FBI. And it's not millions, it's thousands that are done. And it's almost all against terrorism and other things like that ... It has nothing to do with US persons."
Meanwhile, the agency, which is in the eye of a diplomatic storm, said it does not snoop on the Vatican.
"The National Security Agency does not target the Vatican. Assertions that NSA has targeted the Vatican, published in Italy's Panorama magazine, are not true," agency spokeswoman Vanee Vines said in a statement.
Italian magazine Weekly Panorama had said that among the 46 million phone calls accessed by the NSA in December 2012 and January 2013 were communications to and from the Vatican.
The report also said the NSA had eavesdropped on cardinals before the conclave in March 2013 to elect the new Pope.
Earlier, Alexander and other top US intelligence officials had defended the agency's surveillance activities on foreign countries, including US allies.
James Clapper, director of National Intelligence, told the House Intelligence Committee that US spying on foreign leaders has been a "top tenet" for Washington and that it is "invaluable to us to know where countries are coming from, what their policies are, how that would impact us across a whole range of issues."
NSA chief Alexander, who testified before the committee, also denied the US has been snooping on European citizens and said the claims to this effect made by Snowden are "completely false".