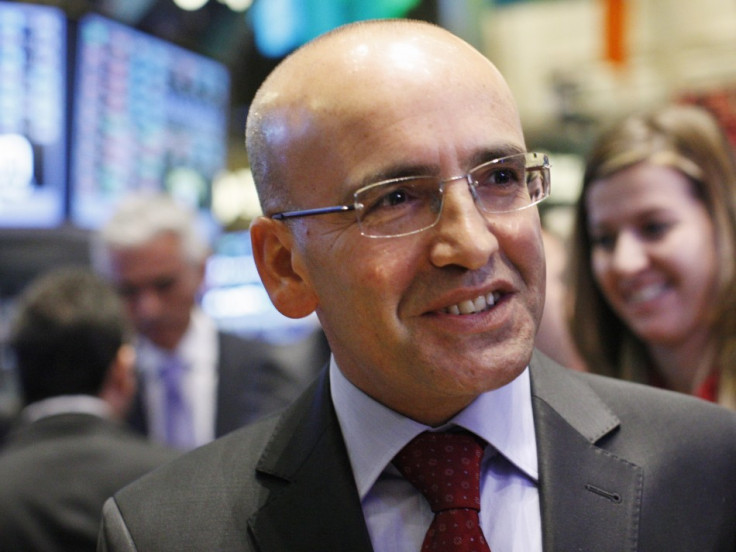 Turkey has reacted angrily at reports that the British government eavesdropped on finance minister Mehmet Simsek at the G20 meetings in London in 2009. Such behaviour towards a Nato ally was unacceptable and "scandalous", said Ankara.
Simsek, along with up to 15 members of his delegation to London, were targeted by surveillance agency GCHQ, according to a top-secret document seen by the Guardian.
The papers, leaked by former CIA whistle-blower Edward Snowden, suggest that British intelligence used fake internet cafes, tapped the phones and monitored the computers of foreign diplomats during two separate G20 meetings in London, in April and September 2009.
Turkey's foreign ministry said: "If least part of the claims in the said report proves to be true, it is obvious that this will, before all else, constitute a scandal.
"In an environment where mutual confidence, respect and transparency should be the basis in international cooperation, it is clear that such an action by an ally will be deemed unacceptable."
The UK ambassador to Ankara has been summoned to the Turkey's foreign ministry.
The motives behind GCHQ's decision to spy on Turkish diplomats was to discover Ankara's attitudes to financial regulation and reform, as well as Turkish "willingness (or not) to cooperate with the rest of the G20 nations", the report claimed.
The leak comes at an embarrassing time for Britain as it chairs the G8 international summit in Belfast.