EE has become the first mobile network to offer its 4G service to pay-as-you-go customers, with prices starting at £3 for 100MB of data, and rising to £30 for 10GB per month.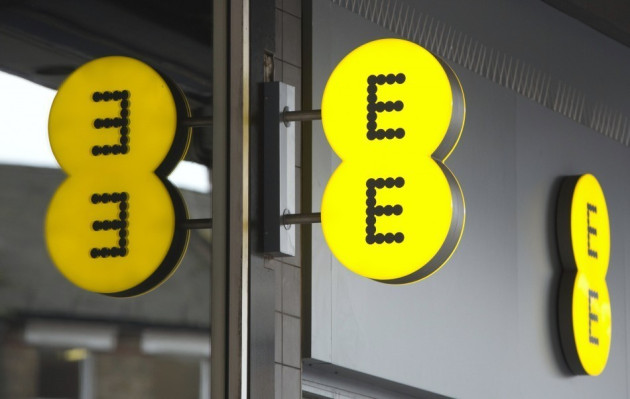 The operator, which now has more than one million customers signed up to its 4G network, says its pay-as-you-go (PAYG) service will be available on all of its 4G handsets and will be sold with rolling 30-day contracts.
Prices are split up to cover calls, texts and data separately; data starts at £3 for 100MB to be used within 30 days, rising to £30 for 10GB of data. Calls starts at £3 for 100 minutes, rising to £10 for 500 minutes, while EE's two text plans are £2 for 400 messages and £5 for 3,000.
Therefore, the cheapest PAYG package of calls, texts and 4G data will cost £8 per month, but with the increased speed of 4G downloads, all but the lightest of users would struggle to make 100MB of data last a whole month. Instead, 500MB is £6, while 1GB of data is £10.
But the speed of these data plans is capped by EE to 30Mbps; only customers who opt for the 4GB or 10GB packages will get the network's faster connection, which offers speeds of up to 60Mbps - these are priced at £20 and £30 respectively.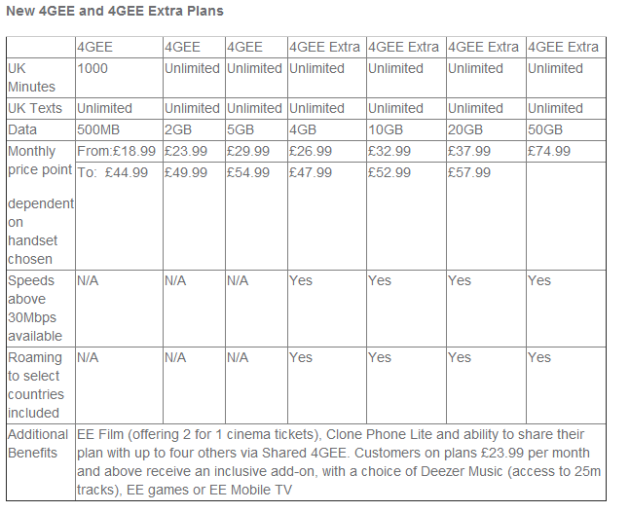 As a bonus for early adopters of the 4G PAYG plans, EE is offering 2,014 free minutes for customers who order before 1 January, 2014 to use throughout next year; the minutes will be doled out by an equal amount each month, providing they top up by at least £10 every 30 days.
The move to bring 4G to PAYG customers will be seen as EE pushing home its advantage in terms of 4G coverage and speeds, having beaten rivals to the punch by almost 12 months.
Price cuts
Encouraged by competition from new rival 4G networks by Vodafone and O2, EE has also today lowered the prices of its monthly tariffs, with the cheapest package offering 500MB of data, 1,000 minutes and unlimited texts for £18.99 per month, with a two-year contract. Prior to this, the cheapest 4G contract was £26 per month and included the same amount of data, but added unlimited calls.
Another new package is the 4GEE Extra plan, which starts at £26.99 per month (depending on the handset and up front cost you opt for), and includes unlimited calls and texts, 4GB of data - via EE's up to 60Mbps service, where available - and free roaming for calls and texts in the EU, US and Australia. Extra plans also come with a fast-track support service, should customers need to get in touch with the network.
Finally, for tablet users EE has added two new options for its data-only tariffs, offering 20GB for £36 and 50GB for £50 per month.
4G home broadband
EE has also announced the upcoming rollout of a 4G-powered home broadband service. Launching in November, the service is intended for users who live in remote parts of the UK not yet covered by fast fixed line broadband. These customers will receive a 4G signal which can be used to connect their computer, games console and other devices to the internet, although prices and data packages for this are yet to be announced.