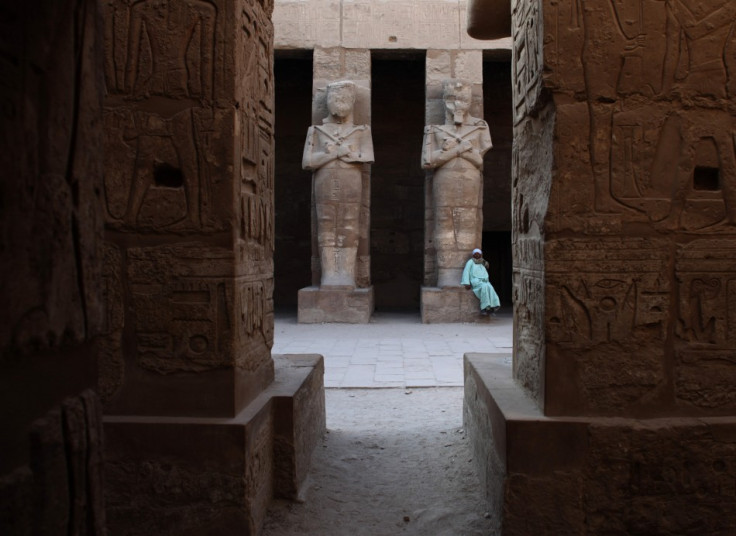 Swiss archaeologists have discovered a 3,000-year-old tomb believed to contain the mummified remains of a female singer in Egypt's Valley of the Kings.
It is the first tomb to be found in the historic valley not linked to ancient Egypt's royal families.
The find, confirmed by antiquities minister Mohamed Ibrahim Ali, was made by a team from Basel University in Karnak, near Luxor.
"We were not looking for new tombs. It was close to another tomb that was discovered 100 years ago," Elina Pauline-Grothe, who was leading the excavations, said.
Pauline-Grothe added that the tomb was not built for the singer but her body was interred in it 400 years after it was dug. The team does not know the original occupant of the tomb, she added.
The body is expected to be Nehmes Bastet.
Archaeologists said that artefacts found at the site indicate that she used to sing in the Karnak temple, during the 22nd Dynasty (945-712 BC).
The singer was the daughter of the High Priest of Amon, according to a report in the Egypt Independent.
Ali said it was an important discovery. "It shows that the Valley of the Kings was also used for the burial of ordinary individuals and priests of the 22nd Dynasty," he said.