Egypt: 'Atheist cafe' in Cairo raided and closed for 'Satan-worshipping'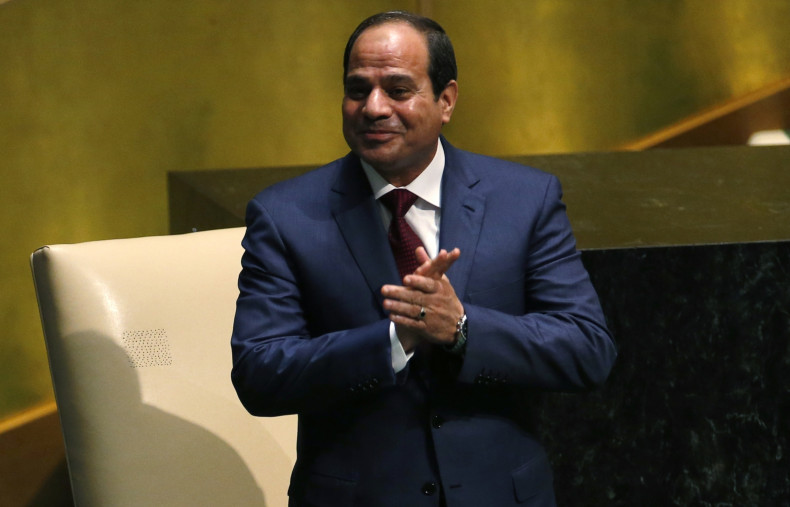 Egyptian security forces have stormed what they described as the "atheists' cafe" in downtown Cairo, raising fears of a renewed crackdown on freedom of expression in the country.
The popular cafe, located in the capital's Abdeen neighbourhood, was a nest for "Satan worshippers", according to Gamal Mohie, chief of the local municipality.
Mohie dismissed reports that the coffee shop was demolished, claiming that police only confiscated and closed the property "in accordance with the law and legal procedures". He told Mada Masr website that the coffee shop was "unauthorised, unlicensed and also because drugs were found inside".
"There was no sign reading 'atheists' cafe' outside, as nobody would put up such a public announcement. However, it was popularly known as a place for Satan worship, rituals and dances. There were also Satanic drawings at the entrance," Mohie said, adding that the owner was arrested during the raid.
Municipal authorities announced that security forces raided and closed the café in downtown Cairo, but failed to explain how atheists, who reject any idea of supernatural beings, could be also devil-worshippers.
The news of the raid was mocked on social media:
Atheism is not a crime in Egypt but article 98 (f) of the Penal Code states that individuals found guilty by a court of law of defaming, insulting or ridiculing the Abrahamic religions can receive a prison sentence ranging from six months to five years and/or fines of LE 500 to 1,000 (£44 to £88).
The incident comes as international and domestic human rights activists are worried about a growing attack on human rights and freedom of expression by the military-backed regime of Abdel Fattah el-Sisi.
Last week, Egyptian authorities raided a Cairo hammam (bathouse) and arrested at least 33 men for "perversion" or "debauchery", according to local reports. Homosexuality is not explicitly banned in Egypt, so they were arrested in connection with the charge of "perversion" instead.
The arrests are just the latest episode in Egypt's clampdown on LGBT people in the country. In September, seven Egyptian men were arrested and accused of debauchery after appearing in a gay wedding video, which was posted online.
In November a popular Egyptian actor and Unicef ambassador, Khaled Abol Naga, was sued for criticising the Egyptian government on a video posted online. In the clip, Abol Naga took on the military clique that took over power after ousting democratically elected president Mohammed Morsi in 2013. He said the military regime t will "take the country downhill", posing a greater threat than terrorism.
The crackdown on freedom of speech in Egypt has included the detention of journalists, such as the imprisonment of three Al Jazeera English staff. Even more worryingly, just discussing politics in a Cairo cafe is considered a rightful cause for detention, as the case of three journalists put in custody shows.
French journalist Alain Gresh and two Egyptian friends were talking about local politics in a cafe in Cairo's Garden City neighbourhood, where many foreign embassies are based. A woman who heard Gresh speaking about politics shouted at them: "You want to destroy the country!"
Police came and interrogated the three for two hours before freeing them. Gresh said the incident was disturbing: "What is alarming about this is not that we were stopped by the police, but that a civilian woman went mad at us and reported us to the police because of a conversation about politics," he said.
As reported by one of the witnesses on the New York Times, Sara Khorshid, the space for freedom of expression in Egypt is "narrowing".
"This is worse than the situation under Mr. Mubarak, when only state-owned media adopted an unwaveringly pro-government editorial policy whereas privately owned media were more open to diverse views. Now the ruling elite seems less confident of its ability to withstand criticism," she wrote.