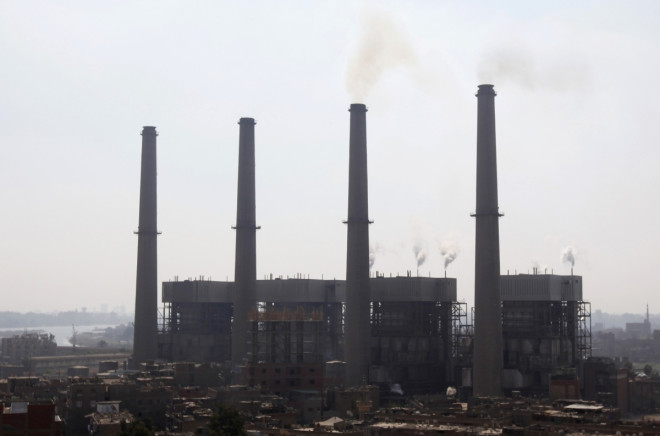 Egypt's interim government will increase the price of electricity for the wealthiest Egyptians before May's presidential elections, according to the planning minister.
Ashraf al-Arabi said the richest 20% of Egyptians will have to pay more for electricity, while a decision on hiking petrol prices would be taken "very soon."
For decades, the Egyptian state has provided heavy energy discounts to the public, while also subsidising staples like bread.
"This energy subsidy system is unsustainable; we cannot afford [for] this to continue," al-Arabi said at the IMF-World Bank meetings in Washington.
"We don't have time to waste ... It's better for Egypt to start some of these measures at least before the presidential election, just to pave the way for the coming president, to make his life easier," he said.
Egypt's energy subsidy costs shot up in the wake of the 2011 uprising that toppled Hosni Mubarak, as the Egyptian currency plummeted and energy imports became more expensive.
The country's finance minister warned in March that state spending on energy subsidies would reach 10-12% above budget unless reforms were made to the system immediately.
Economic reform has been slow and arduous in Egypt, as leaders have deemed cutting subsidies too politically risky and likely to spur social unrest.
The new impetus brings the interim government closer to the IMF's position. The fund has long urged Cairo to push through structural reforms like cutting subsidies.
The previous administration of Mohamed Morsi was in negotiations with the IMF over a massive loan which would have seen the government reducing subsidies, but the former president was ousted before a deal could be reached.
Al-Arabi said the electricity price hikes would be introduced gradually over a period of three to five years, while 15% of the cost savings would be used for social programmes that benefit the poorest Egyptians.
"This will benefit the poor, because we will take this from the rich and reallocate it to the poor and social spending," he said. "So I believe we have a good story to tell to the Egyptian people."
Since Morsi was toppled in July 2013, the Egyptian government has relied heavily on massive aid donations from Gulf states, including Saudi Arabia, Kuwait and the United Arab Emirates.