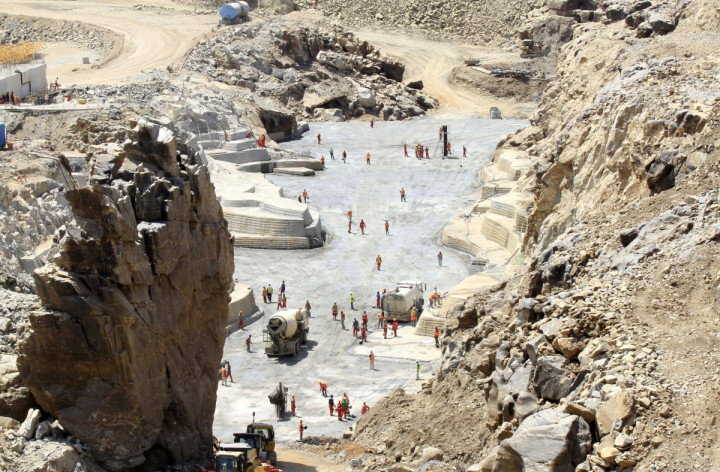 Egypt, Ethiopia and Sudan are set for key talks on the next stage of Ethiopia's Grand Renaissance Dam, amid concerns over the potential impact downstream.
Water and irrigation ministers from the three countries are due to meet in Cairo to select a consultancy body that would oversee the survey into the dam's potential impact on downstream countries' water supplies.
Ethiopia has already begun construction on the hydroelectric dam but the project has raised fears in Cairo that Egypt could lose a key source of water. The two sides have since been at odds over the construction of the dam.
Ethiopia began work to divert the Blue Nile late in 2013 and Addis Ababa has said the project is 40% complete. That river later joins with the White Nile at Khartoum in Sudan, where they converge to form the river Nile that flows down through Egypt.
A panel of experts recommended in May 2013 that further investigation was required into the potential impact the dam could have on Egypt and Sudan's water supplies.
Egypt is concerned that the project could damage the flow of water on its stretch of the Nile. Cairo has claimed historic rights to the river, dating back to the early 20th century, saying it has the right to veto upstream projects.
Egypt has previously accused Ethiopia of launching a water war which could result in water shortages and crop failures in the North African country but Egypt has since struck a more conciliatory tone.