Egypt: Human rights groups hit out as pioneering journalist Hossam Bahgat detained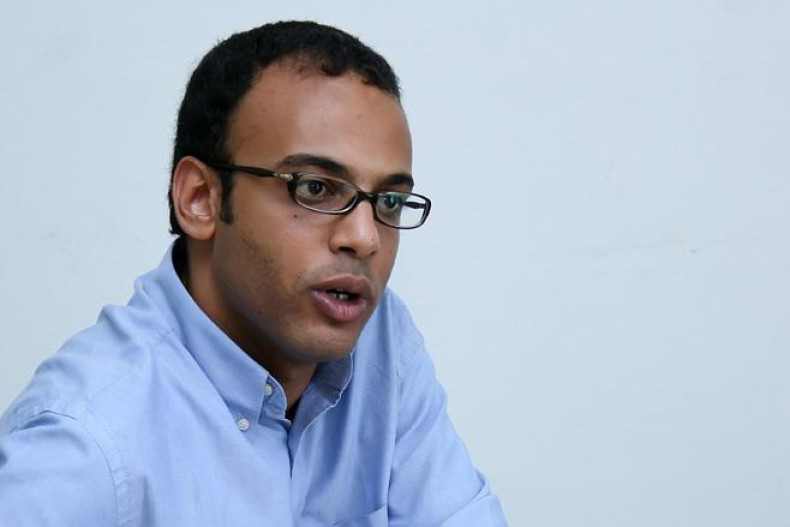 A celebrated Egyptian journalist and human rights advocate has been detained and could be charged in a military court after publishing a series of stories about an attempted coup against the government of General Abdel Fattah el-Sisi. Hossam Bahgat is being accused of "publishing false news", according to Human Rights Watch, amidst a widespread crackdown on journalists, activists and political dissidents in Egypt.
Bahgat reported on 13 October that the authorities had thwarted a potential coup by 26 military officers and two members of the now-outlawed Muslim Brotherhood. He has been held since being summoned to the military intelligence headquarters in Cairo on 8 November and his lawyers, who have only been permitted to see him once, have said that he will be held until at least 13 November.
According to his story, eight of the officers involved in the coup and the two Muslim Brotherhood members were sentenced to life in prison, while the rest of the collaborators received between 10 and 15 years. The charge of publishing false news, which is enshrined in Egypt's penal code, allows for an between one year and an undefined period of detention and fines of between $25 (£16.55) and $2,500 (£1,655) .
"This is a bellwether moment for Egypt," said Sarah Leah Whitson, Middle East director. "Continuing to hold Hossam Bahgat or putting him on trial would be a definitive signal that Sisi and his government have no interest in rolling back the repression of the past two years."
Although Egypt's constitution does not allow for civilians to be tried in military courts, Sisi set out measures in October 2014 to expand the jurisdiction of the court that has seen as many as 3,700 charged, many of them members of the Muslim Brotherhood who have been arrested for protesting. Egypt has seen an unprecedented crackdown on the Brotherhood since Sisi overthrew Mohammed Morsi, the Egypt's first democratically-elected president, in 2013.
Military courts do not require defendants to be informed of the charges against them, access to lawyers or to see a judge promptly after arrest, Human Rights Watch said in a statement Monday (9 November).
"If the Sisi government was interested in protecting and advancing the rights of Egyptians, it would bring in Hossam Bahgat to provide advice, not prosecute him. The spectre of Bahgat joining thousands of other civilians unlawfully charged in military courts starkly demonstrates how Egyptian authorities under al-Sisi believe that the only place for critics is behind bars," said Whitson.
It added that the authorities under Sisi are also jailing journalists in record numbers with at least 19 journalists now detained solely for doing their job, according to the Committee To Protect Journalists.
"The arrest of Hossam Bahgat today is yet another nail in the coffin for freedom of expression in Egypt. He is being detained and questioned by the military prosecutor for peacefully exercising his right to freedom of expression and must be immediately and unconditionally released. Any charges brought against him must be dropped," said Philip Luther, director of the Middle East and North Africa programme at Amnesty International.
"The Egyptian military cannot continue to consider itself above the law and immune from criticism."
Sisi visited London to meet British Prime Minister David Cameron last week in a visit that was criticised by human rights groups and Egyptian exiles, including members of the Brotherhood now based in the UK or Europe. Tens of thousands of Brotherhood members are now in jail amidst a crackdown that has seen Sisi use the ongoing instability in the Sinai to justify repressive measures on dissent at home, critics say.