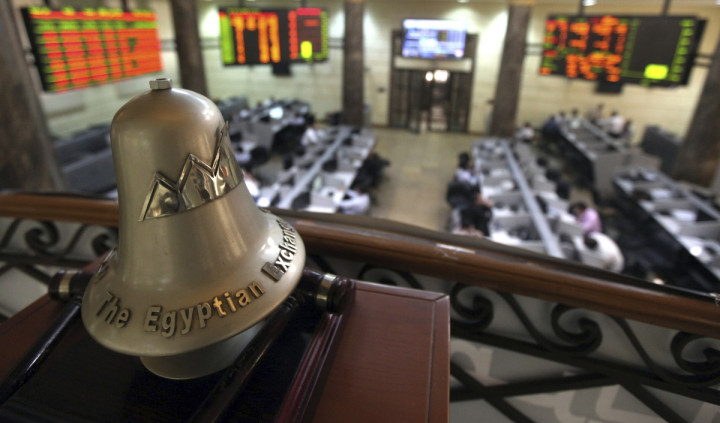 Egypt has retained its position on the MSCI Index after receiving a major boost in its foreign currency reserves.
Egypt's MSCI had been earmarked for exclusion from the emerging markets index, following three years of economic political turmoil that saw the country's foreign currency reserves dwindle.
In its annual market classification review, MSCI confirmed Egypt has kept its place in the club.
"Following the substantial increase in Egyptian foreign currency reserves, MSCI also announced that it is no longer considering launching a public consultation on a potential exclusion of the MSCI Egypt Index from the MSCI Emerging Markets Index," it said.
Losing its place on the index could have sparked a wave of foreign capital flight from Egypt, MSCI said a year ago, as it cited concern over Cairo's foreign currency reserves which had fallen to $16bn from a pre-uprising high of $36bn.
However, the index compiler is no longer considering Egypt's index for removal, after Gulf States Saudi Arabia, Kuwait and the United Arab Emirates showered Cairo with billions of aid dollars. A huge chunk has been used to prop up Egypt's foreign currency reserves, which reached $17.3bn at the end of May.
In total, $12bn in aid packages were announced in July 2013 following the ousting of Islamist former president Mohamed Morsi, in a military coup.
The former general that led the coup, Abdel Fattah al-Sisi, has since been elected as Egypt's President, prompting Saudi Arabia to call for further aid packages for the Arab world's most populous country. Investors are confident that Sisi can usher in a period of stability and strong relations with wealthy Gulf States.