Saudi Arabia and UAE Ready Massive $20bn Aid Package to Boost Egypt's Shattered Economy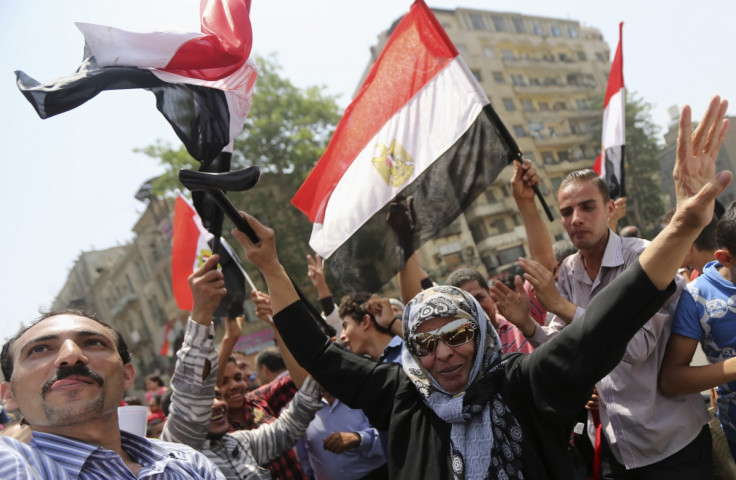 Saudi Arabia and the United Arab Emirates are preparing a $20bn aid package for Egypt following Abdel Fattah al-Sisi's victory in presidential elections, according to reports in the Egyptian media.
A government source was quoted in the Al-Masry Al-Youm newspaper as saying that the Saudis had already contacted the interim government about providing assistance to Egypt, on the condition that Sisi emerged victorious from the vote.
The energy-rich Gulf states provided billions of dollars worth of aid to the Egyptian government and military after the Islamist former president Mohamed Morsi was ousted in a coup in July 2013.
In total, Kuwait, Saudi Arabia and the UAE have pledged $12bn (£7.1bn, €8.8bn) in loans and donations since the interim government took control of Egypt.
The report said the package would include deposits to the central bank to prop up Egypt's falling currency, as well as low interest loans to boost investment in public infrastructure.
The UAE's foreign minister Sheikh Abdullah bin Zayed told reporters after Egypt's election that the Gulf states would seek mroe international partners to assist Egypt, as the Arab world's most populous nation seeks to rebuild its broken economy.
"We want to have partners from around the world involved, whether it be partners like Germany... or institutions like the World Bank and the IMF," he said.
Egypt's economy has stalled in recent years as the country was engulfed by political turmoil that has seen two presidents ousted from power in three years.
Sisi, a former head of the armed forces, won the presidential election in May with more than 90% of the vote, although turnout was lower than expected.
© Copyright IBTimes 2023. All rights reserved.