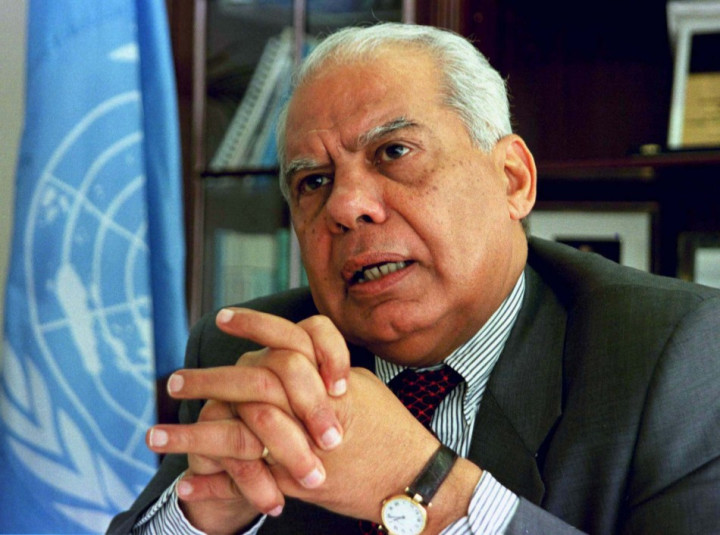 A prominent liberal economist has been named Egypt's interim prime minister.
Hazem el-Beblawi, 76, served as finance minister in Essam Sharaf's cabinet, formed after the 2011 uprising which ousted dictator Hosni Mubarak.
His appointment was confirmed by Ahmed el-Musalamani, a spokesman for Egypt's interim president Adli Mansour. Musalamani also confirmed that opposition leader and pro-democracy activist Mohamed ElBaradei, whose candidacy to the prime minister post was vetoed by the Salafist Nour party, will be vice-president.
Beblawi is a founding member of the Egyptian Social Democratic Party and writes a weekly column for the state-run al-Ahram newspaper. He served as undersecretary-general at the UN between 1995 and 2000, and was chairman of the Export Development Bank of Egypt from 1983 to 1995.
Beblawi started his career at the University of Alexandria in 1965. He has taught at the universities of Cairo, Ain Shams and the American University of Cairo, as well as in Kuwait, California and the Sorbonne in Paris.
With a televised statement, the army called for peacefulness in the Holy month Ramadan, and says constitutional declaration covers the transition period and sets timetable for future elections.
"Since roadmap is clear and fixed we do not want anyone to derail this process, "it said. "We are marching forward with confident steps in absolute transparency. The future of nation is above anything else. "
The army said it will not allow anyone to threaten national security. "The people will not allow it nor the army. We will not allow anyone to threaten peace of society or national security."