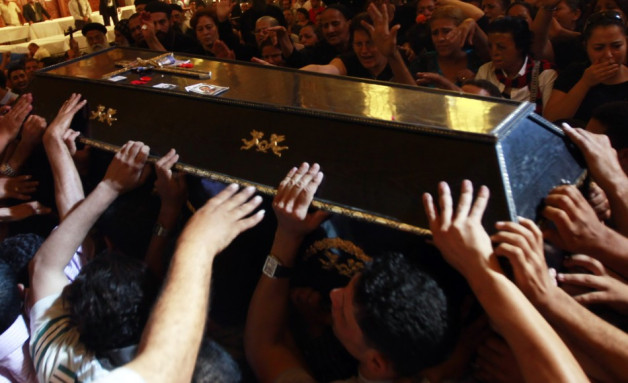 The United States has warned that female Christian missionaries in Islamic Egypt may be a target for terrorist attacks.
The disclosure comes at a time when protests against the anti-Islam film Innocence of Muslims are subsiding.
"The embassy has credible information suggesting terrorist interest in targeting US female missionaries in Egypt. Accordingly, US citizens should exercise vigilance, taking necessary precautions to maintain their personal security," said the US embassy in Cairo in a statement.
Some Christian families are reported to have fled Egypt. Local media have reported that flyers containing death threats have been distributed in parts of the country.
The embassy has urged US citizens in Egypt to make it easier for the diplomatic mission to contact them in case of emergency. Out of a population of 82 million, roughly 10 percent are Coptic Christians, who are often attacked and marginalised.
American citizens have also been advised to carry their legal documents wherever they travel.
Relations between Cairo and Washington are unsteady, the Obama administration having suspended a grant of $450m (£279m) to the Egyptian government saying further scrutiny was needed.
The "neither friend nor foe" relationship between the two countries was undermined recently, when the US diplomatic mission in Cairo was stormed by Islamic protesters.