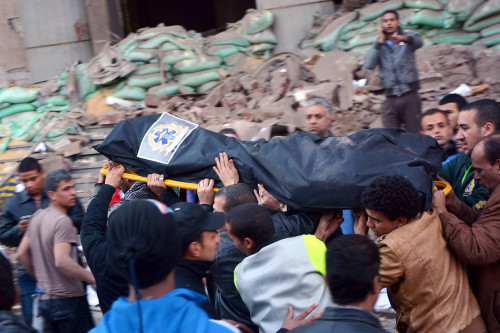 A fourth bomb attack in Cairo has killed one person and injured seven, bringing the death toll to six in a day of escalating violence across the Egyptian capital.
The deadly blast followed an explosion earlier in the day near a police station in the suburbs of the city when fierce clashes broke out between supporters of deposed Islamist president Mohamed Morsi and Egyptian security forces.
The fighting took place on the road that leads to the pyramids of Giza. Morsi supporters burned tyres and hurled petrol bombs at security forces, who retaliated with teargas.
Minutes earlier, a blast killed at least one person and injured 15 near the Behooth subway station.
The first bomb attack on Friday morning killed at least five people and injured about 90.
The bombings occurred on the of the eve third anniversary of the Egyptian uprising which ousted former dictator Hosni Mubarak.
Egypt recently voted in a two-day referendum a new constitution, which will lead to new democratic elections.
General Abdel Fattah al-Sisi, the army chief who backed Morsi's removal, is likely to run for the presidency.
The deposed Morsi, who claims to be the legitimate President of Egypt, is accused of having conspired with the Palestinian militant group Hamas and its Lebanese ally Hezbollah to "smuggle arms, organise military training for group members, and to stir chaos and threaten national security", according to reports.
Morsi also faces charges for inciting the death of protesters who demanded new elections in December 2012.
The protesters had gathered outside the presidential palace calling for Morsi's removal. The Muslim Brotherhood's leaders called on members to rally to his defence.
Human rights violation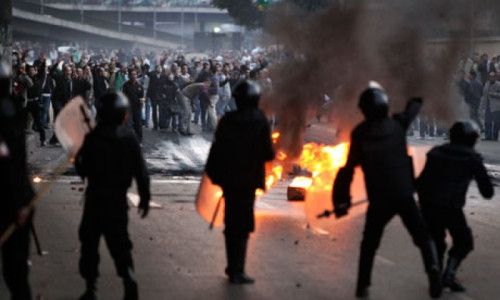 Morsi's ousting has led to some of the worst violence in Egypt: more than 1,000 people have been killed since his overthrow.
Amnesty has warned against crimes against humanity occurring in the country following the ousting of Morsi.
"Army checkpoints, security personnel and government buildings have come under increased attack by groups described by the authorities as "terrorists'," Amnesty said.
"Across the board the Egyptian authorities have tightened the noose on freedom of expression and assembly. Repressive legislation has been introduced making it easier for the government to silence its critics and crack down on protests. Security forces have been given free rein to act above the law and with no prospect of being held to account for abuses," Amnesty continued.
According to Hassiba Hadj Sahraou, deputy director of the Middle East and North Africa programme at Amnesty International, the current state of human rights in Egypt is "abysmal".
"Security forces must be held to account for human rights violations. Far from it, by allowing them to operate with impunity, the authorities have emboldened them. The cycle of abuse will only be broken when the rule of law applies to all, regardless of their rank, and political affiliations," Sahraou said.