Egypt Presidential Election: Voters More Enthusiastic on Day 2
Muslim Brotherhood Mohammed Mursi and Mubarak's ex-aide Ahmed Shafiq face each other in the run-off.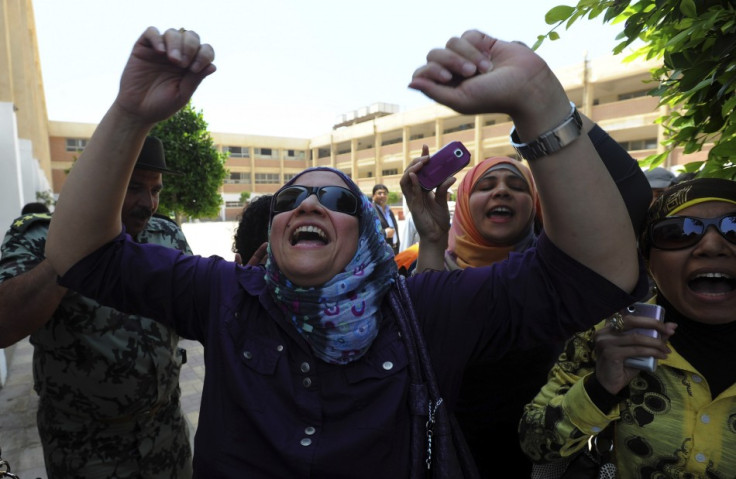 The highest populated country in the Arab world, Egypt is voting for its president on the second day of elections on Sunday.
Reports from the region suggest that Sunday's polling has kicked off briskly compared to that of Saturday.
People were seen waiting in queues outside polling stations since early morning even thought the polling starts at 08:00 am local time. Voting is expected to end at 09:00 pm local time and the preliminary results are expected immediately afterwards.
In the second round presidential run-off Muslim Brotherhood's Mohammed Mursi is facing Mubarak's ex-aide Ahmed Shafiq.
"The Egyptian people have chosen freedom and are practising democracy. The Egyptian people will not back down and I will lead them, God willing, towards stability and retribution. Today is for the martyrs," Mursi was quoted by Reuters as saying after casting his vote.
People have fears that Shafiq rule will once again take them back to Mubarak's era while others do not want to mix religion and politics with the radical Islamist Mursi.
Whoever is chosen will have a hard time administering the nation as the country's economy has been struggling while its security is under constant threat, since Mubarak's regime was ousted in February 2011.
Both Mursi and Shafiq have passionately promised political and economic reforms in their election campaigns, yet their respective critics are cynical about them.
Neither a constitution nor a parliament is in place for the new president, after the Supreme Constitutional court in Cairo dissolved parliament a few days back.
Power will be handed over to the newly-elected president at the latest by 1 July, pledged the ruling Supreme Council of the Armed Forces (SCAF).
The exact powers of the president are still unclear as the military council is expected to announce the powers later this week.
Analysts who are familiar with the matter opine that the military council will be ready to give more powers to Shafiq than Mursi if he wins the election.
Shafiq's critics previously alleged that he will be a puppet in the hands of the military council. They had been saying that the SCAF is trying to rule the country through a proxy and this democratic process of election is merely eyewash.
"There will be different treatment depending on who wins. With Shafiq, a firm crackdown is sure to happen.
With Mursi, the establishment itself will not back him and there will be chaos and lax security, all of which will pose challenges to him and could destroy his presidency," an army officer was quoted by Reuters as saying on condition of anonymity.
© Copyright IBTimes 2023. All rights reserved.