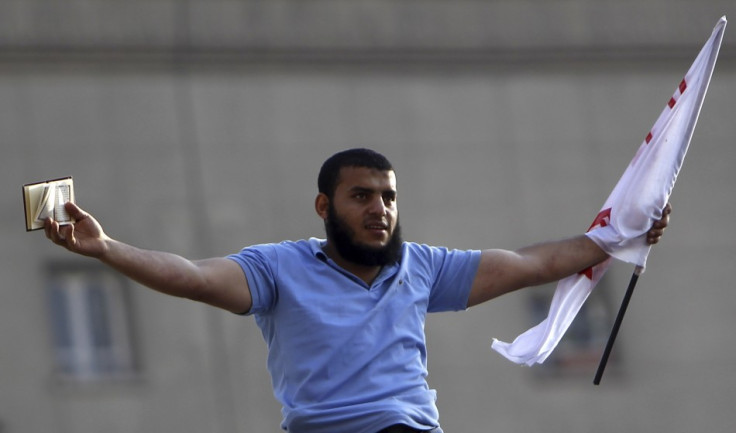 After centuries of being reigned by pharaohs, followed by several decades of dictators, Egypt has its first democratically elected president.
The Muslim Brotherhood's candidate, Mohammed Mursi, was declared the winner after securing 52 percent of the vote in the presidential runoff, narrowly defeating his opponent, Ahmed Shafiq, former dictator Hosni Mubarak's last prime minister.
Mursi, who represents the Brotherhood's political wing, the Freedom and Justice Party, has promised to be the people's president and uphold the revolution.
In a televised address to the nation after his victory was announced, Mursi paid tribute to all those killed during the uprising that deposed Mubarak.
"Today I am a president for all Egyptians, wherever they may be," he said.
"The revolution goes on, carries on until all the objectives of the revolution are achieved and together we will complete this march. The people have been patient long enough," he said, before calling on the "great people of Egypt" to strengthen national unity.
The Islamist Mursi vowed that his administration would be inclusive.
The president of the most populous nation in the Arab world was immediately congratulated by leaders across the world, including US President Barack Obama, who assured Mursi of his support as the country makes the transition to civilian rule.
"The President [Obama] underscored that the United States will continue to support Egypt's transition to democracy and stand by the Egyptian people as they fulfil the promise of their revolution. He emphasised his interest in working together with president-elect Mursi, on the basis of mutual respect, to advance the many shared interests between Egypt and the United States," a statement from the White House said.
Governments in London and Paris echoed similar sentiments.
Shafiq also congratulated Mursi on his victory and offered his assistance to the new administration.
His supporters were, however, devastated by the outcome of the election and gathered on the outskirts of Cairo to console each other.
The real test for Mursi and the Brotherhood will begin as soon as it acquires control from the ruling Supreme Council of the Armed Forces. It remains to be seen how much power the military council will actually be willing to relinquish after declaring sweeping powers for itself last week.