Egypt: Muslim Brotherhood chief Mohamad Badie sentenced to death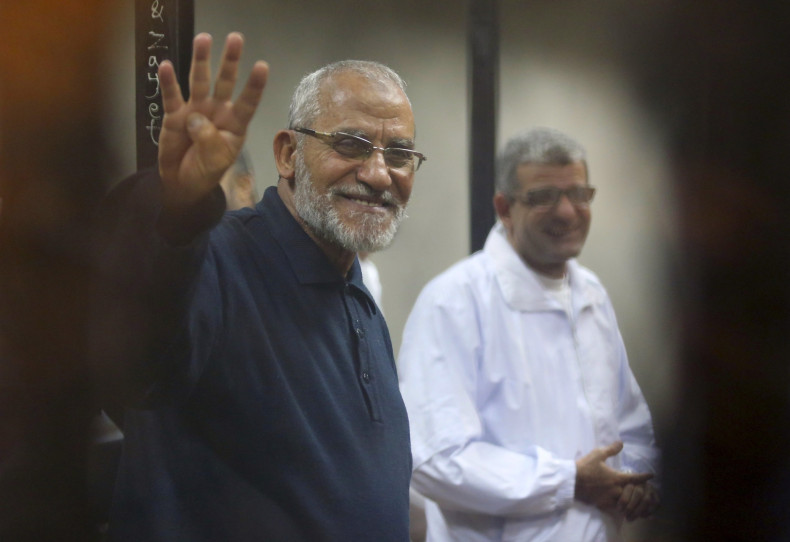 The chief of banned Muslim Brotherhood, Mohamad Badie, and 13 others have been sentenced to death by an Egyptian court for conspiring against the state.
They are to be hanged for plotting attacks by inciting chaos and violence, the judge said in his verdict which was televised.
The court also gave life sentences to American-Egyptian citizen Mohamed Soltan along with dozens of others for showing support to the outlawed Islamist organisation. The US citizen's father, Salah Soltan, was among those given the death penalty.Two of the defendants were the given the death penalty in absentia.
The sentences were given after the judiciary consulted Egypt's ultimate Islamic authority, the grand mufti.
The convicts can technically appeal against their sentences but given the snail's pace of the judicial process, it would be several years before a final verdict is announced.
Ever since the Muslim Brotherhood's Mohammad Morsi, the country's first democratically elected president, was ousted from power in a military coup in 2013, hundreds of his supporters have been given death sentences. Nonetheless, only one of them has been carried out so far.
Egypt's judicial system has been facing stinging criticism from international observers and rights groups for giving death sentences to silence critics since the takeover by President Abdel Fattah al-Sisi.