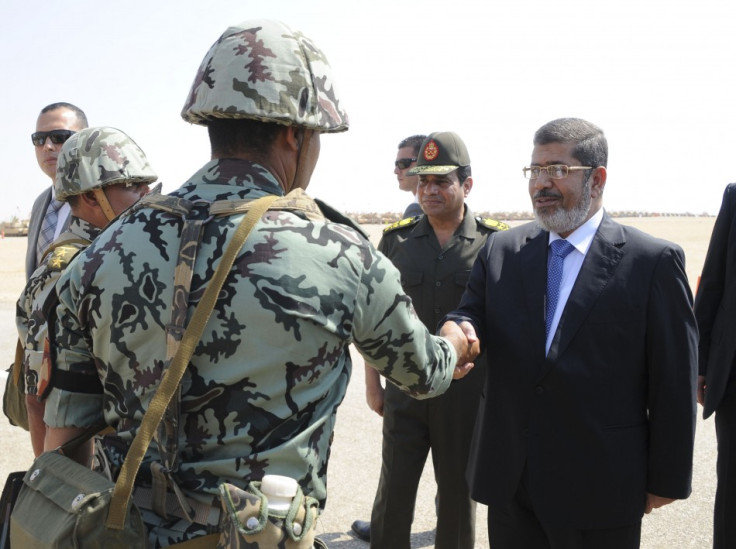 Egyptian police have continued to commit human rights abuses during the first 100 days of president Mohammed Mursi's regime, according to a report by Nadim Human Rights Centre.
Under the rule of the Islamist leader, the first democratically elected president in Egypt's history, a total of 34 people died at the hands of law enforcement agents in police stations, prisons and the streets. The report also recorded 88 cases of torture and seven cases of rape, involving both men and minors.
One man was tortured and raped in his home in front of his wife by a police officer after he reported that the same officer tortured him in detention.
Mursi is facing a backlash after Amnesty International sent him a letter urging him to end the "bloody" legacy of state repression and pave the way for reforms to ensure accountability and transparency from the army and police.
During the army's rule on Egypt after the ousting of embattled dictator Hosni Mubarak, security forces committed atrocities against demonstrators such as the killing of 27 mainly Coptic Christians outside Maspero, the state's television HQ in October 2011, and the deaths of 17 protesters outside Egypt's Cabinet building in December 2011.
"Unless the soldiers responsible for killing, maiming and abusing protesters are put on trial in front of an independent, civilian court, there is no hope that the victims will see justice or that soldiers will fear punishment if they repeat such crimes," Hassiba Hadj Sahraoui, deputy director of the Middle East and North Africa at Amnesty International, said
Many critics fear Mursi is seeking a monopoly over decision-making that could make him become authoritarian. Failure to tackle the country's domestic problems - including deteriorating security and shortages of fuel and subsidised bread - has raised many questions over his capability as a leader.
"We changed a leader but not the regime," Negad Borai, a prominent lawyer and rights activist, said. "It is difficult to accurately assess his performance after he spent only three months in office, but he clearly has no vision and is going about governance haphazardly."
Lawyers representing Mursi have won a court ruling to close a private television station whose owner ranted against the president and the Muslim Brotherhood on air.
The station's owner and a newspaper editor are facing criminal charges. Another government opponent, a Christian, was jailed for "insulting the president".
Mursi, however, has rejected any claims that he is trying to become authoritarian.
"There is just no chance that anyone will become a dictator again," he said recently.
In an attempt to reinforce his revolutionary credentials, Mursi granted an amnesty to prisoners and defendants charged with crimes linked to the January 2011 uprising.