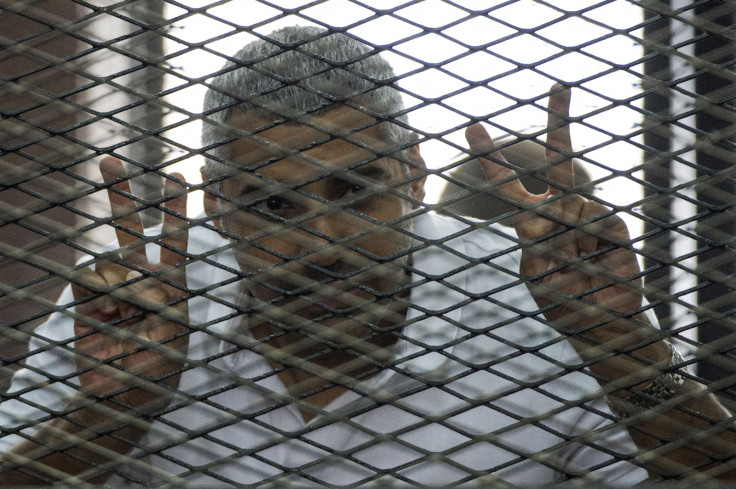 Egypt's president Abdel Fattah al-Sisi has pardoned 100 prisoners, including al-Jazeera Canadian journalist Mohamed Fahmy.
Fahmy, who renounced to his Egyptian citizenship so he could be deported to Canada, was facing retrial on charges of broadcasting false news and aiding the outlawed Muslim Brotherhood.
He was sentenced to three years in prison along with Peter Greste, an Australian journalist, and Baher Mohamed, an Egyptian producer by an Egyptian court. The ruling said the three were by default members of the banned Muslim Brotherhood group.
"It has been proven beyond reasonable doubt that the al-Jazeera media channel has dedicated its broadcasting to the service and support of the Muslim Brotherhood faction and that they have permanently sided with them at the expense of their media ethics," the ruling said. "This provides enough ground for a conviction of belonging to a group based on violations of the law."
Baher Mohamed was also included in the presidential pardons, which come a day before Sisi is expected to fly to New York to attend the 70th session of the UN General Assembly.
Mohamed and Fahmy were imprisoned while Greste had been deported previously.
Egypt's official MENA news agency said that the group of 100 prisoners included also female activists Yara Sallam and Sanaa Sei, who had been sentenced to three years in prison in October 2014 for violating the draconian protest law.
More follows...