Egypt: State Prosecutor to Probe Senior Muslim Brotherhood Members Over Tahrir Square Clashes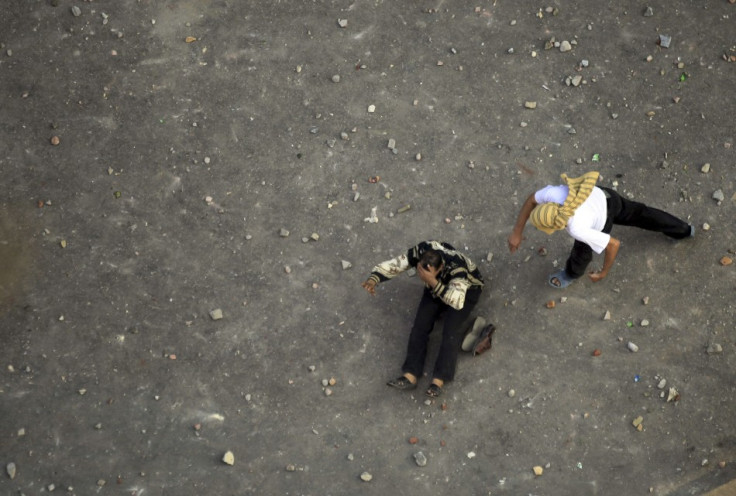 Egypt's state prosecutor Abdel Meguid Mahmud is set to probe senior members of the Freedom and Justice Party (FJP), the parliamentary wing of President Mohammed Mursi's Muslim Brotherhood, over last week's clashes between Islamists and liberals in Cairo's Tahrir Square.
Essam al-Erian and Mohammed el-Beltagy, respectively vice-chairman and secretary general of the FJP, are accused of orchestrating the violence which culminated in more than 100 people being injured.
It is alleged that Erian and Beltagy organised a rally of Brotherhood supporters to counter a demonstration by liberal protestors against Mursi and Egypt's new constitution in Tahrir Square. Violence reportedly erupted when the Islamists destroyed a podium from which the liberals were chanting.
The Brotherhood has rejected this version of events, and accused its opponents of defamation.
Mursi has already tried to remove Mahmud, following the prosecutor's decision to release 24 members of former president Hosni Mubarak's regime. However under Egyptian law Mahmud holds immunity and cannot be fired or replaced until retirement.
The Tahrir Square protests are just the latest manifestation of widespread contempt for the proposed new constitution, which has been drafted by an Islamist-led panel.
Even the Supreme Constitutional Court (SCC) has decried the proposals, with deputy chairperson Tahani el-Gibali saying that the provisions were "disastrous". Maher el-Behiri, head of the SCC, added that the court is now in permanent session in protest against the constitution.
Meanwhile, a recent report by Nadim Human Rights Centre stated that Egyptian police have continued to commit human rights abuses during the first 100 days of Mursi's regime.
Many critics fear Mursi is seeking a monopoly over decision-making that could make him become authoritarian. Failure to tackle the country's domestic problems - including deteriorating security and shortages of fuel and subsidised bread - has raised many questions over his capability as a leader.
© Copyright IBTimes 2023. All rights reserved.