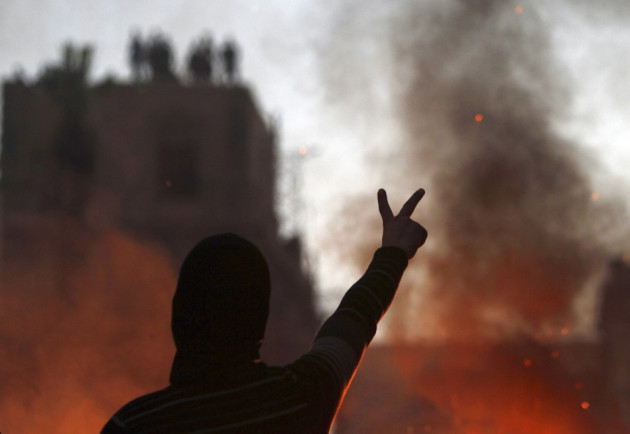 The death toll in the nationwide protests across Egypt has climbed to 41 following the death of 32 people in the Port Said clashes.
The riots in Port Said were one of the worst since the expulsion of former dictator Hosni Mubarak two years ago, killing scores of people. Skirmishes broke out in the north-eastern city following the death sentence to 21 locals involved in the football stadium disaster which took place in February 2012. The football riots had killed 74 people.
Egyptian President Mohammed Mursi has appealed for calm and condemned the outbreak of violence. While inviting opposition groups for talks, Mursi is also contemplating imposing a state of emergency on volatile cities across the country.
The National Defence Council headed by Mursi has called for "a broad national dialogue that would be attended by independent national characters". The move has been welcomed by some of the opposition groups but many of them are not ready to agree for talks, suggest local reports.
Thousands of people took to the streets on Friday marking the second anniversary of the uprising which ousted Mubarak. More than 450 people were reported to have been injured during the two days of unrest. Scores of security personnel also have been wounded in the clashes.
"We want to change the president and the government. We are tired of this regime. Nothing has changed," a 22-year-old protester named Mahmoud Suleiman told Reuters.
Rallies in Cairo, Alexandria, Suez and half a dozen other places turned violent.
Many of the casualties during Saturday's clashes in Port Said were caused by gun fire, said locals. Many of the victims were shot at close range from behind.
Egypt's powerful army has also been called in to prevent further escalation of the violence.
"Egypt will not regain its balance except by a political solution that is transparent and credible, by a government of national salvation to restore order and heal the economy and with a constitution for all Egyptians," liberal politician and Nobel Laureate, Mohamed ElBaradei wrote on his Twitter account.
Western nations have also urged Egypt to refrain from violence.