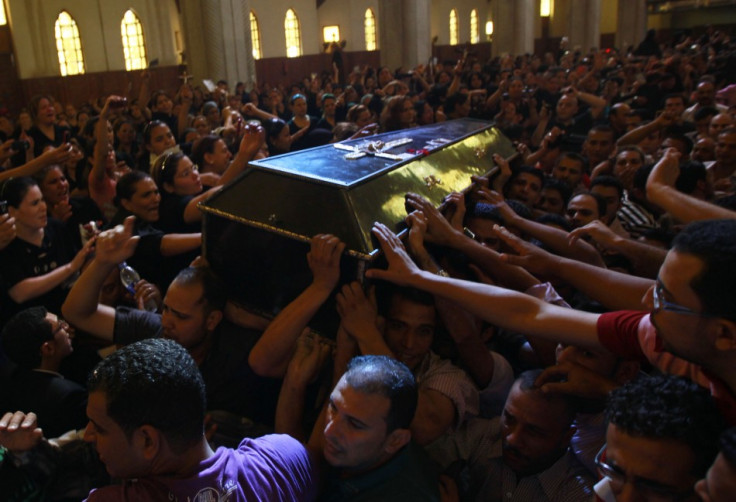 The Supreme Council of the Armed Forces (SCAF) claimed that much of the violence perpetrated in clashes between the military and Coptic Christians - leaving at least 21 dead - was carried out by protesters and that security services were just trying to keep the peace.
But critics claim the authorities have mislead the Egyptian public in their account of events, saying that it was the military who turned a peaceful protest into a bloodbath.
Egypt-based news site Bikyamasr called the conference "Orwellian at best," and said the SCAF deliberately distorted the truth for their own gains.
"Misinformation and scapegoating were on hand, as Egypt's government denied even the most basic facts from October 9," it added in an article entitled "Egypt's military tells official propaganda, denies truth".
The military also denied the use of live ammunition at the protest, or of deliberately running people over with armoured personnel carriers - this in the face of video evidence and eyewitness testimonies to the contrary.
The press conference has been greeted with anger and incredulity in the online community, with one blogger activist tweeting: "The Supreme Council of Armed Liars" - a reference to the SCAF.
Finance Minister and Deputy Prime Minister Hazem el-Beblawi resigned on Tuesday in the aftermath of the clashes, which have been dubbed the "Maspero massacre" in the Egyptian press - a reference to the Cairo district where the events took place.