Egypt Sentences 14 Islamist Militants to Death for Role in 2011 Sinai Attack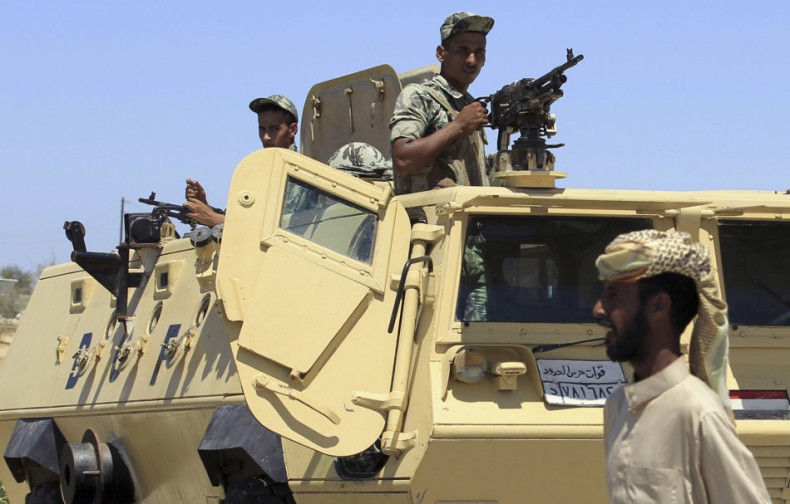 An Egyptian court handed 14 death sentences to Islamist militants for their involvement in a 2011 attack at a bank and police station in the Sinai Peninsula.
A court in the Suez Canal city of Ismailiya convicted 14 militants from the hard-line Islamic group Tawhid wal Jihad (Monotheism and Holy War) of carrying out the attack that killed seven people, the online edition of <cite>Ahram reported.
The court's ruling comes as Egyptian security forces continue their security sweep in the Sinai region following an attack on an army outpost in Rafah near the border with Israel.
A group of more than 30 gunmen broke into a military base, killed 16 Egyptian border guards and stole two vehicles.
Israeli security later on stopped one of the stolen vehicles and killed seven militants.
Egyptian authorities are still on the hunt for the fugitives and any other accomplices.
The army has conducted raids and deployed tanks, armoured vehicles and helicopters in the region.
In one of their most recent offensive, they killed six people they described as terrorists in the El-Jurah village in North Sinai.
Security officials said they found chemicals used to make explosives, rocket-propelled grenades and machineguns.
Controversy
Last week officials also said they had arrested six terrorists in the town of Sheikh Zuwayid, 15 kilometres (nine miles) from the border with Gaza.
Their relatives told the AFP the men arrested were not linked to the attack and were not part of any militant groups.
Three of the men are now said to have been released and three are reportedly still in custody.