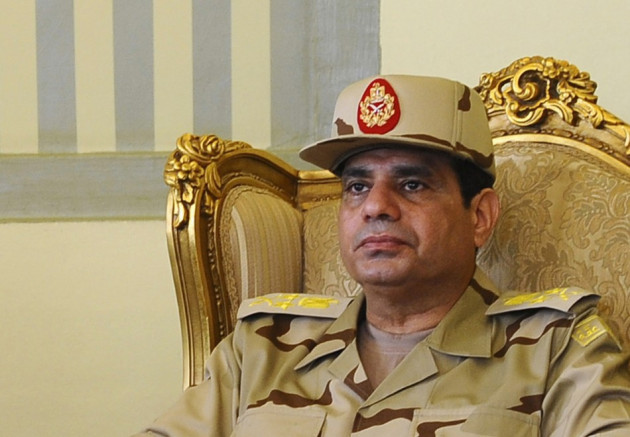 Egypt's army chief, Gen Abdel-Fattah el-Sissi, has urged mass rallies in support of the military to put an end to "violence" and "terrorism".
In a reference to attacks by suspected Islamist militants in the Sinai peninsula and deadly clashes between opponents and supporters of Morsi, Sissi asked Egyptians "to give me a mandate to end terrorism and violence".
Sissi denied allegations that he had betrayed Morsi and pledged to carry on with a political plan that includes constitutional reforms and new elections within six months.
At least 200 people have been killed following the overthrow of Morsi. Twelve people were killed and 86 wounded on Tuesday (23 July). Two weeks earlier, 62 Morsi supporters were killed when they were gunned down by soldiers and police.
A spokesman for interim president Adli Mansour warned Morsi's supporters.
"Egypt will not be a second Syria, and those who push in that direction are traitors," he said. "Those wheezing as they chase foreign media, and who run after the capitals of the West to falsify the facts of the revolution and the Egyptian state, will only get shame and disgrace."
Nobel laureate Mohamed ElBaradei, who serves as Mansour's vice-president, urged an investigation into the slaughter of Morsi supporters in early July.
"Transitional justice and national reconciliation based on [each] accepting the other is our only option," he wrote on Twitter. "I pray to God that we understand that violence doesn't dress wounds - it opens new ones."
Sectarian attacks against Egyptian Christians have taken place after the coup against Morsi, according to Human Rights Watch (HRW).
The New York-based organisation called for a government investigation "to hold the perpetrators to account, and determine whether the police could have prevented or stopped the violence".
The worst incident took place on 5 July when a mob of local residents beat four Christians to death in Naga Hassan, 10km west of the southern city of Luxor.