Egypt teachers suspended for refusing to chant: 'Long Live al-Sisi'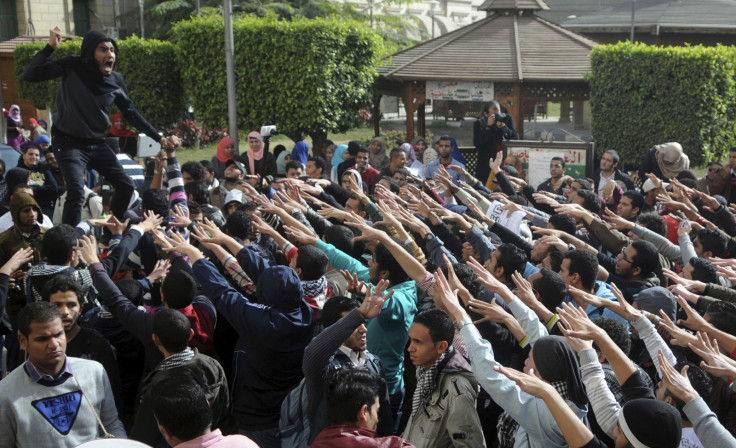 Four teachers have been suspended and reported to the police in Egypt for refusing to chant "Long Live al-Sisi" in tribute to the country's president.
The Egyptian newspaper Al-Masri al-Youm reported Wednesday that the teachers – believed to be members of Egypt's Muslim Brotherhood – were reported by the head teacher at a school in a village in the country's western province.
The head teacher had been giving a speech praising Egypt's ongoing military conflict against Islamist groups in the Sinai and began cheering: "Long Live Egypt, Long Live al-Sisi."
The teachers refused to chant and were suspended for four months, the Arabic newspaper reported.
The case has highlighted the increasingly repressive political environment in Egypt since the overthrow of elected Muslim Brotherhood president Mohammed Morsi in a military coup in 2013.
General Abdel Fattah al-Sisi, who led the coup, then won elections in which the Brotherhood was barred from taking part.
Human rights groups have heavily criticised the al-Sisi government for its subsequent crackdown on the Muslim Brotherhood, thousands of members of which are currently jailed and its spiritual leader, Mohammed Badie, is currently on death row.
Human Rights Watch Middle East director Sarah Leah Whitson earlier told IBTimes UK that Egyptian society under al-Sisi was more repressive than under former leader Hosni Mubarak, who was deposed in the 2011 revolution.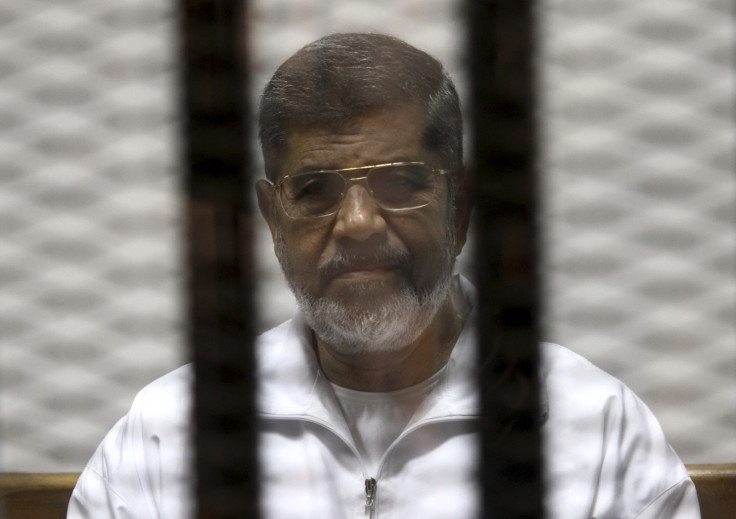 Morsi was jailed for 20 years earlier this month over his involvement in a crackdown on anti-government protests that saw three men killed and also faces charges of terrorism and spying for a foreign government which are due to be heard in May.
Earlier in April, teachers at a school in Giza were condemned by the country's culture ministry for organising a lunch-time book burning, at which books written by leading Brotherhood thinker Sayyid Qutb – who was hanged in the 1950s – were torched as children looked on.
In Febraury, an Egyptian court sentenced 183 supporters of the Muslim Brotherhood to death. The defendants are part of a group of 683 people, including Badie, accused of killing policemen during protests in the years following the 2011 election.
© Copyright IBTimes 2023. All rights reserved.