Egyptian army says chief of Isis-affiliate Sinai Province killed in air strikes
Abu Duaa al-Ansari was killed in an operation guided by 'accurate intelligence' in the south of Al-Arish city.
The Egyptian army has said that Abu Duaa al-Ansari, the chief of Islamic State (Isis)-affiliate in Sinai was killed along with dozens of militants in a series of air strikes in the peninsula.
The military said: "The raids left more than 45 terrorists killed, dozens of others injured and several arms caches destroyed." Spokesperson of the armed forces Brigadier General Mohamed Samir said in a Facebook post that Al-Ansari (chief of the militant group called Sinai Province) was killed in an operation guided by "accurate intelligence" in south of the Egyptian coastal city of Al-Arish. Reports suggest that Ansari was the group's leader in Sinai, but the exact date of his death was not mentioned.
Islamist extremists have carried out numerous attacks on the military and police in north Sinai, which increased after president Mohammed Morsi's government was overthrown in 2013. The Egyptian affiliate of IS (Daesh) claimed responsibility for most of the attacks, wherein hundreds of police officers and soldiers have been killed.
In October 2015, Sinai Province claimed responsibility for the Russian passenger jet crash that killed 224 people on board, after it took off from Sharm El-Sheikh. The group said they had smuggled a bomb on board. In July 2015, the group claimed a car bombing that killed one person outside the Italian consulate in Cairo. In the same year, the militant group claimed to have beheaded a Croatian man, Tomislav Salopek, who worked for a French bioscience company, after kidnapping him from west of Cairo.
Ansar Bayt al-Maqdis or Soldiers of Jerusalem was one of the most dangerous insurgent groups in Egypt and in November 2014 pledged allegiance to IS and became the Sinai Province.
Ansari was not officially declared as the leader of the Sunni extremist group and IS has not commented on the army's claim.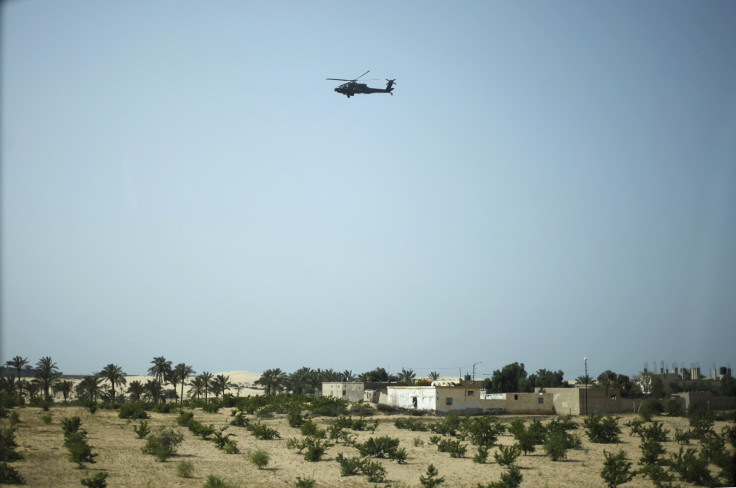 © Copyright IBTimes 2023. All rights reserved.