Egyptian President Abdel Fattah El-Sisi has been ridiculed after red carpet was laid out along several kilometres of a public road for his motorcade when he was visiting a Cairo suburb. Local television broadcast footage of the president's arrival on the 4,000 metre long red carpet in a suburb south of the Egyptian capital, where he opened social housing units.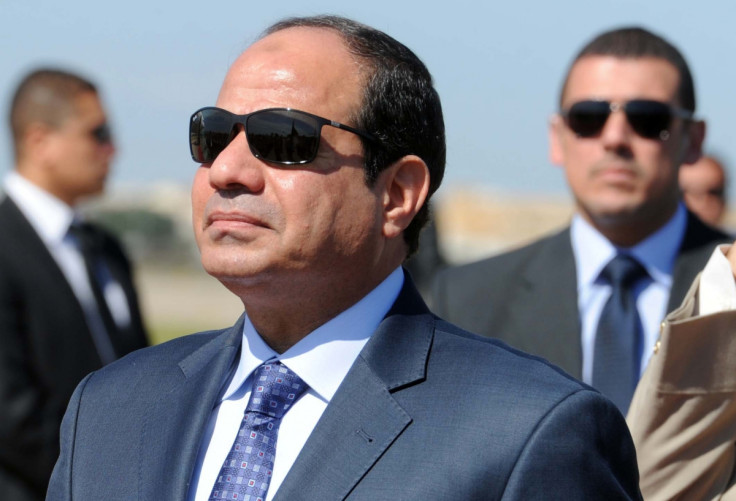 Critics have accused El-Sisi of wastefulness and over-extravagance, in a country where according to UN figures more than 25% live below the poverty line. "It would've been better to provide the needy with blankets to protect them from the winter rather than spending on hundreds of metres of carpets that, in any case, won't be walked on by the president," prominent anchor Yousef Husseini said on his show.
Lawyer Gamal Eid tweeted an estimation that the carpet must have cost 1.6 million Egyptian pounds (£143,000). "4,000-by-eight metres of red carpet equals to 32,000 square metres. [The figure multiplied] by 50 Egyptian pounds equals to 1.6m Egyptian pounds," he Tweeted, reported Al Jazeera.
El-Sisi took power in a military coup in 2013, ousting President Mohammed Morsi of the Muslim Brotherhood. A recent UN report said that Egypt had been experiencing increasing poverty for the last three years.
On Sunday night (7 February) the military gave a rare public response to the criticism. Brigadier General Ehab el-Ahwagy appearing on a number of shows to claim the carpet had not been paid for by the government, and it was used to convey the prestige of the presidency, AP reported.