Egypt meme-makers in Sisi's sights as former soldier jailed for Mickey Mouse Facebook post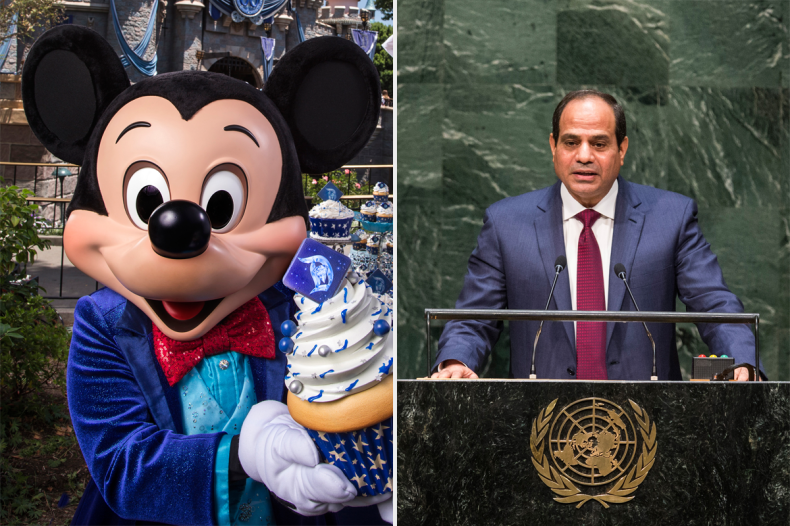 When 22-year-old former soldier Amr Nohan created a picture of Egypt's General Abdel Fattah el-Sisi with the huge black ears of Mickey Mouse and shared it on Facebook, he was following a firm tradition of making fun of the Arab state's military ruler-cum-elected leader on Egyptian social media.
For Sisi, though, it appears that the Mickey Mouse picture was a meme too far. In October, Nohan was jailed for three years for sharing the image and what prosecutors said was a series of disrespectful posts on social media. Nohan became the latest casualty in an unprecedented and widely condemned crackdown on free speech in Sisi's Egypt.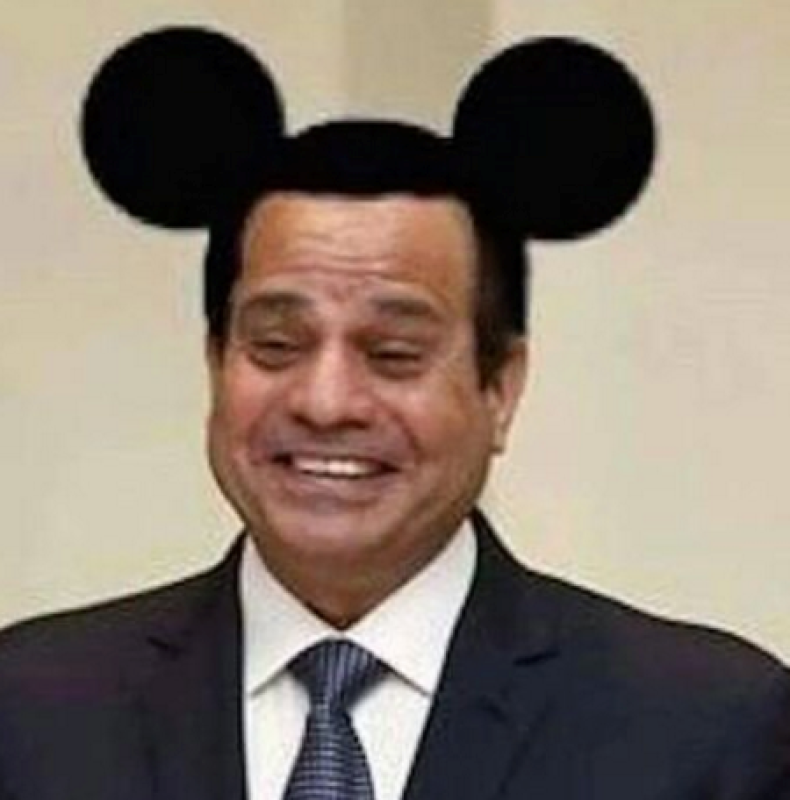 Nohan was nearing the end of his compulsory military service in Matrouh, a town close to the Libyan border with Egypt. Five days before becoming a civilian again, he was convicted with charges relating to his social media activity. His sentence was upheld earlier this month after an appeal by his lawyers was soundly rejected.
"He was itching to finish his military service and then start his life − he wanted to travel and work for a law centre focussing on human rights," his brother Mansour Nohan told IBTimes UK.
After the heady days of revolution in 2011, Amr diligently posted on Facebook critical material of the Supreme Council of the Armed Forces, President Morsi, President Sisi, as well as ousted President Mubarak, who is still in a military hospital facing charges for killing protesters.
The indictment forensically spells out the dates of when he posted this material with attached screenshots. In a long list tracking his activity, the text sets out the expected moral behaviour of a military conscript tried under martial law who pushed the bounds of acceptability.
The investigators also admit that they hacked into his account changing his password, monitored his conversations with friends mouthing off about the tough conditions he faced during his military service and that he had posted pictures of himself in army fatigues next to a military plane.
Amr now spends his days in custody in Borg El Arab prison near Alexandria, where ousted President Morsi spent a short spell in the same prison in late 2013. In Mansour's online advocacy efforts for his brother's release, he started the hashtag Mickey Mouse state in Arabic to point to how the regime has an unflinching dislike of being made fun of.
"We are truly in a Mickey Mouse state," Mansour said. "Satire is a way for any people that have a mind of their own to express themselves, be that in a democratic country or not."
It is a serious job for Shady Sedky, 27, a slight web developer, who is one of co-founders Asa7be Sarcasm Society − one of the largest Facebook pages geared towards Egyptian humour with over 11 million fans. Along with his partners Amir Shoushaa and Ahmed Abdelaziz, they manage a team of 50 employees and enthusiasts who meme everything topical from Egyptian mothers scolding their children into studying to judges on the Arab version of the regionally popular talent show The Voice.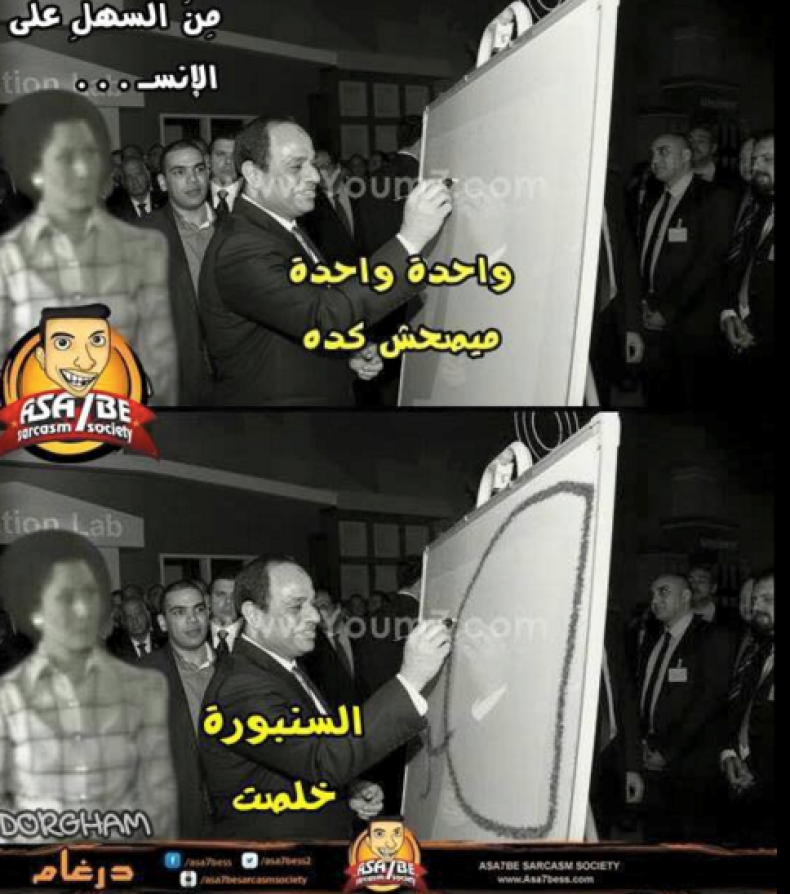 "We take the people's voice and translate that online," he told IBTimes UK. "The idea is to send a message through a comic and there doesn't have to be a hero or it doesn't even have to be comedic. It has to make you think."
Sedky says that Asa7be generally steers clear of politics with the increased sense of caution that has struck Egyptian political discourse since former army chief and defence minister Sisi ousted Morsi in July 2013. But that hasn't stopped them from going after him.
In early November, Sisi addressing the armed forces complained about the conduct of journalists critiquing him for mismanaging the country's affairs after a Russian plane was downed in the Sinai and mismanagement of floods in Alexandria that had led to the death of several people.
"It is inappropriate," Sisi chided, visibly disturbed. "I am going to complain about you to the people."
Asa7be took this phrase, plastered a still from an Egyptian comedy of an actress decidedly looking sad below Sisi's face and shot back saying: "Oh you poor thing".
"Memes are not only a new form of communicating political and social critique, with the gradual shutting down of spaces for popular dissent" explained Adel Iskandar, a professor of Arab media at Simon Fraser University in Canada.
"Most memes will reference or use images from iconic Egyptian theatrical comedies or contemporary films that have either wide recognisability or cult-like following. A meme that levels a critique of a government policy or presidential gaffe can have serious repercussions in public opinion if it successfully deploys a screenshot from a very popular film"
His current research focuses on the use of memes as an important form of political satire in the Egyptian public sphere. He argued: "If the regime does nothing, it will quickly and perhaps irreversibly lose its already catastrophic messaging to Egyptian youth. If the regime chooses to retaliate against the memes, it will look insecure, old and humourless − all already characteristics of Egypt's state."
Sedky explained that there is no sweet science to creating a meme that has viral impact but rather it's driven by observing political sentiments of a young demographic frustrated with the lethargy of a revolution soundly countered. He added that a meme takes about half hour from concept design to posting to millions of users.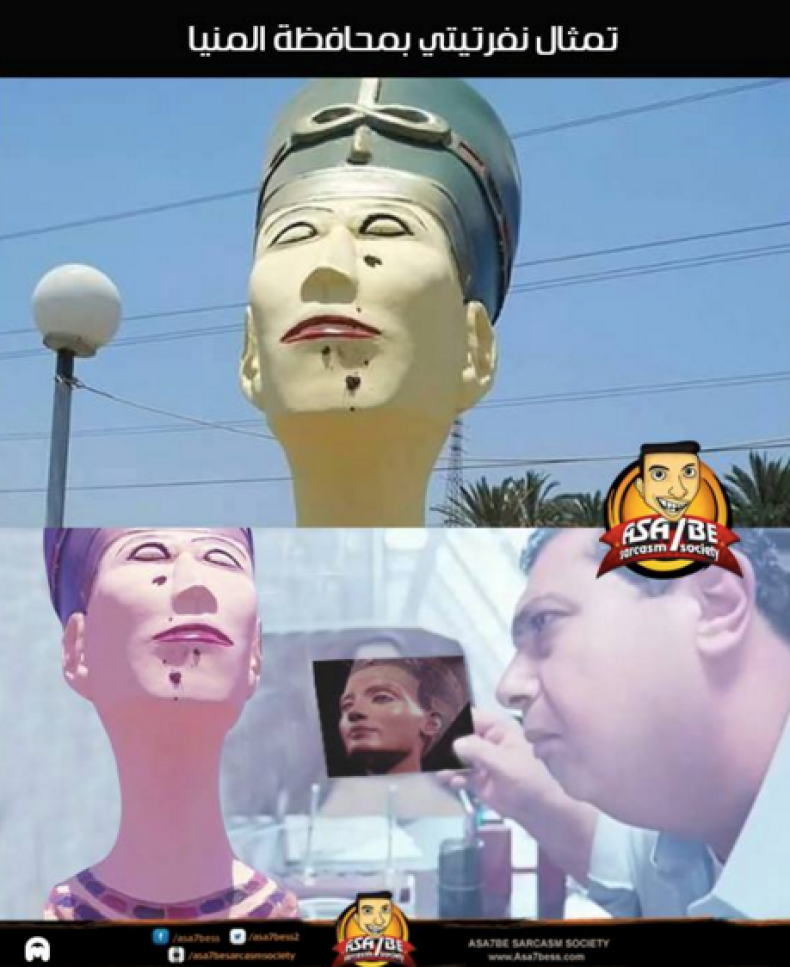 "I am surprised that we haven't gotten any door knocks from the state but you never know what the reason is," he said.
Their brand of subversive satire could be seen as pushing the limits of a state that has cracked down on free speech in recent years with over 40,000 political prisoners, 23 journalists in jail and even a novelist facing trial for sexually lewd material in his surrealist graphic novel.
When pressed on what content might be considered too dangerous, Sedky shrugged: "You just don't know what's in their [the authorities'] heads."
It's a puzzling question for Mansour too who was expecting a more lenient sentence for his brother Amr as he prepares for his case to go the military court in the next few weeks. "I mean six months or a year I can understand, but three years for a Facebook post!"
"It shouldn't be an insult to the president that this picture of him was shared, the biggest insult is that he even cares".