Follow our live coverage of the US election.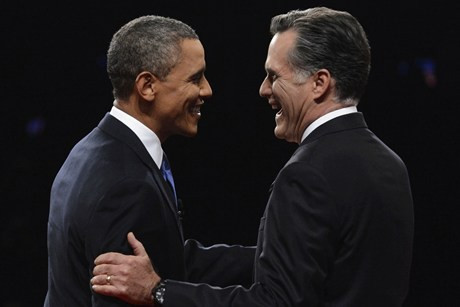 Judgment day is dawning on the American population as they head to the polling booths to decide who should lead their nation, the most powerful political and economic force in the world, for the next four years - incumbent Democrat Barack Obama or Republican Mitt Romney.
The first polling station to open was in Dixville Notch, New Hampshire, which started taking voters in at midnight. There were ten people in the queue, with votes reportedly split evenly between Obama and Romney.
In what has been a closely fought battle between the two men and their campaigns, Obama appears to have edged just ahead of his rival at the final hurdle, though nothing is certain until the polls are closed and every last vote accounted for.
"The president promised change, but he couldn't deliver change. I not only promised change, but I've a record of achieving it," Romney told his supporters at a rally in Florida.
Obama, speaking to Democrats in Wisconsin, talked up his record over the past four years.
"We've made progress these last four years, but the reason we're all gathered here ... is because we know we've got more work to do," Obama said.
He told voters they had a choice to make of "returning to the top-down policies that crashed our economy, or a future that's built on providing opportunity to everybody, and growing a strong middle-class".
Pollster Gallup, in its last survey of likely US voters before the election takes place, had Romney trailing Obama by just one percent.
Nate Silver, the statistician who correctly predicted the results in 49 out of 50 states during the 2008 presidential election, has Obama at a 92 percent chance of winning the presidency for a second term.
In Silver's forecast, Obama wins 50.9 percent of the popular vote against Romney's 48.2 percent.
Romney will continue to campaign on polling day in a desperate last attempt to win over the swing voters who will decide the outcome of this election.
He will travel to Ohio and Pennsylvania, both key swing states.
In the UK the bookmaker Paddy Power has already started paying out to punters who backed Obama to win.
---
Follow our live coverage of the US election.