Election 2015: Andy Burnham rules out NHS prescription charge increase under Labour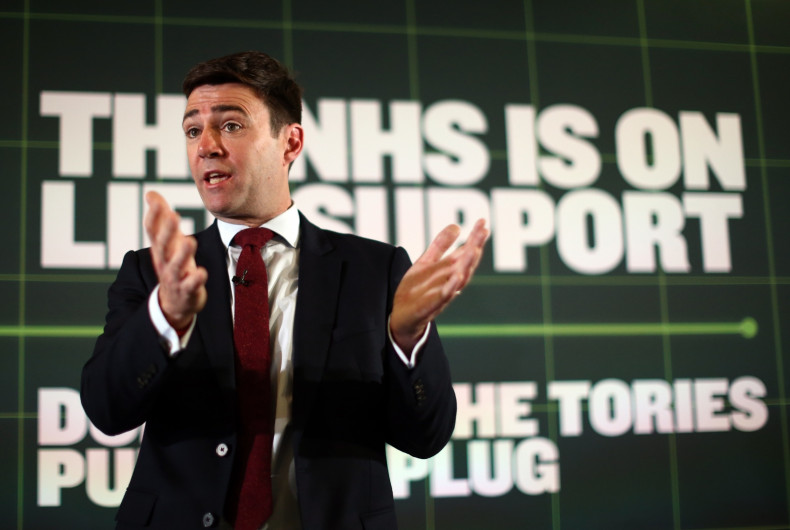 A Labour government would not hike NHS prescription charges in England because such a move "doesn't make sense", Andy Burnham has promised.
The shadow health secretary told IBTimes UK that a rise would cost the government more because of the extra care needed for patients who could not afford an increase.
"We're not going to be hiking prescription charges, that's not what we would be wanting to do, because what happens if you do that is all of a sudden people in difficult times, when they are struggling anyway to make ends meet, don't take the medication that they need and then they need even more expensive treatment at a GPs surgery or worse, an A&E," he said.
The charge recently jumped by 15p at the start of April to £8.20 ($12.20) per prescription item, but the cost of prescription pre-payment certificates (PPCs) stayed the same at £104 for 12 months of medication.
Northern Ireland, Wales and Scotland, where health is devolved, prescription charges have been abolished and campaigners have called for them to be scrapped in England.
The Royal Pharmaceutical Society (RPS) has called for the charges to be abolished for people with long-term conditions.
"Ultimately the RPS would like to see prescription charges abolished in England following the lead of Scotland and Wales. However, our priority is to see progress on removing charges for those with long term conditions," said David Branford, the English board chair of the RPS.
"The list of those exempt from paying for their medicines because of medical exemption hasn't changed since 1968, leaving it outdated, illogical and unfair.
"The false economy of tax raising from the sick ignores the impact on people's health, hospital admissions and ability to remain in work. Medicines are prescribed for a reason and shouldn't be taken based on a patient's ability to pay for them."
The think-tank Reform, however, has called for the charges to be increased in order to raise an extra £130m a year for the Treasury.
In 2013, when the charges were at £7.85, the organisation called for an increase to £10 and a hike in the PPCs from £104 to £120.
Thomas Cawston, a research director at Reform at the time, said: "Few will want to debate higher NHS charges but the funding outlook for the service makes it unavoidable.
"Prescription charges are the easiest route to new revenue, with exemptions for people on low incomes built in."
Labour attack Cameron
Burnham's promise came as Labour attacked the Tories over the government's NHS record. Ed Balls claimed David Cameron was trying to fool the electorate with a "double deceit".
"Cameron broke his promises on the NHS before and he'll break his promises again. And there is a double deceit going on here," the shadow chancellor said.
"First, the Tories want people to believe that they are not planning cuts to the NHS. But the Tories' spending plans actually mean doubling the pace of cuts next year.
"In all the OECD countries which have tried to cut spending on this scale, health spending fell by an average of one per cent of GDP. This is the equivalent to a £7bn cut to the NHS.
He added: "It is simply dishonest for the Tories to claim they can achieve this scale of spending cuts – double the cuts next year - without putting our NHS at risk.
"Second, David Cameron claims he can somehow give the NHS an extra £8bn, though not until 2020. But he cannot say where the money is coming from. As Ed Miliband has said, you cannot fund the NHS on an IOU."
But the Tories hit back and claimed Labour were attempting to "weaponise" the NHS with just weeks to go before the election.
"By building a stronger economy, we have protected and improved the NHS with 9,500 more doctors, 6,900 more nurses, and 1.3 million more life-saving operations every year," a Conservative spokesman said.
"There is only one threat to the future of our NHS and that is the economic chaos of an Miliband-SNP government."