With less than three weeks to go until what is expected to be the closest-run general election in a generation, the IBTimes UK technology team has delved into the main parties' manifestos to offer the definitive guide to how each pledges to improve Britain's technology, from rural broadband and 4G coverage, to startups, surveillance and coding in the classroom.
---
Conservatives
---

Broadband and mobile coverage
The Conservatives plan to invest £790m into extending superfast broadband to "near universal" rural coverage by the end of the next parliament. As defined by the European Union, this means speeds of 24Mbps and above.
The party pledges to deliver superfast broadband to 95% of urban and rural areas by the end of 2017, adding that it will subsidise superfast-capable satellite services to bring broadband to the most remote areas of the UK.
More mobile spectrum will be released from public sector use to allow greater private sector access.
Ultrafast broadband (speeds of 100Mbps and over) will, under a Conservative government, be made available to "nearly all UK premises as soon as practical".
Additionally, the party says it will hold mobile operators to their legally binding agreement to ensure 90% of the UK landmass has voice and text coverage by 2017; a push will be made to bring these basic services to the 0.3 to 0.4% of UK premises that do not currently have them. Finally, the Tories will "ensure that Britain seizes the chance to be a world leader in the development of 5G, playing a key role in defining industry standards".
Earlier in 2015, David Cameron said his party was committed to investing £50m in bringing free Wi-Fi to trains by 2017.
Startup loans and apprenticeships
If elected, the Conservatives promise to more than double startup loans from £130m to £300m, and will boost the number of apprenticeships in science and technology.
As outlined in the 2015 budget, the Conservatives plan to invest £40m in the Internet of Things industry of connected devices, along with providing funding for the new Alan Turing Institute for the data sciences.
Intelligence agencies, surveillance and cyber crimes
Although GCHQ is not mentioned by name in the 84-page manifesto, it is referred to briefly in a passage about the UK's security agencies. "We must always ensure our outstanding intelligence and security agencies have the powers they need to keep us safe. At the same time, we continue to reject any suggestions of sweeping, authoritarian measures that would threaten our hard-won freedoms."
Regarding cyber crime, the Tories promise to "improve our response to cybercrime with reforms to police training and an expansion in the number of volunteer 'Cyber Specials'".
Zero-emission vehicles such as the all-electric Tesla Model S and BMW i3 will grow in popularity during the next government. The Conservatives' aim is "for almost every car and van to be zero emissions by 2050", and to do this it will invest £500m over the next five years. Additionally, the Tories will invest £100m into the development of driverless cars.
Read the full Conservative Party manifesto.
---
Labour
---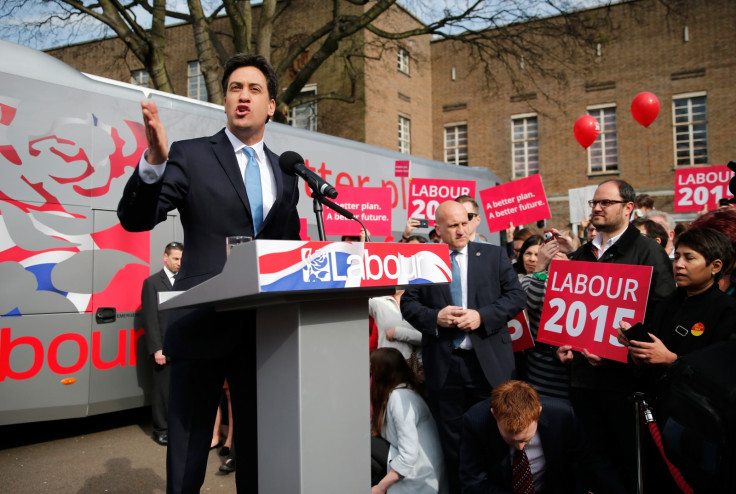 Broadband and mobile coverage
Steering clear of promising to cover a certain percentage of the UK, the Labour party's manifesto pledges to "ensure that all parts of the country benefit from affordable, high-speed broadband by the end of the parliament".
Labour says it will work with the industry and regulators to maximise private sector investment and "deliver the mobile infrastructure needed to extend coverage and reduce 'not spots', including in areas of market failure".
Somewhat vaguely, the party says it will "support community-based campaigns to reduce the proportion of citizens unable to use the internet and help those who need it to get the skills to make the most of digital technology".
3D printing, startups and Big Data
Recognising Britain's position as a global leader in digital technology, Labour says we are "just at the start of the internet revolution". It adds: "Digital technology has transformed start-up costs making it easier to run your own business. There is a widening in the application of new transformative technologies in the fields of robotics, genetics, 3D printing and Big Data. Our economy is developing a network of connections that will revolutionise innovation."
Labour says it has plans to help tech startups get off the ground and become successful. The party promises to freeze business rates for small companies and to increase lending through a new British Investment Bank.
Labour says any supplier - including IT companies - winning government business will be expected to offer apprenticeships; this also applies to every large employer hiring skilled workers from outside the EU.
The party had previously, in its education manifesto, laid out plans to introduce a Technical Baccalaureate for students aged 16 to 18, along with tech-focused degrees and the backing of new institutes of technical education.
Intelligence agencies and cyber security
Labour promises to "strengthen the oversight" of the intelligence agencies, such as MI5 and GCHQ, who conduct widespread surveillance of British citizens, although no specifics are provided.
The party will require every company working with the Ministry of Defence, regardless of its size of the scale of its work, to sign up to a "cyber security charter". This, Labour claims, would "reduce the risk of hackers using small suppliers to break into the systems of major defence companies or the department itself. We will consult on creating a statutory requirement for all private companies to report serious cyber attacks threatening our national infrastructure".
Read the full Labour Party manifesto.
---
Liberal Democrats
---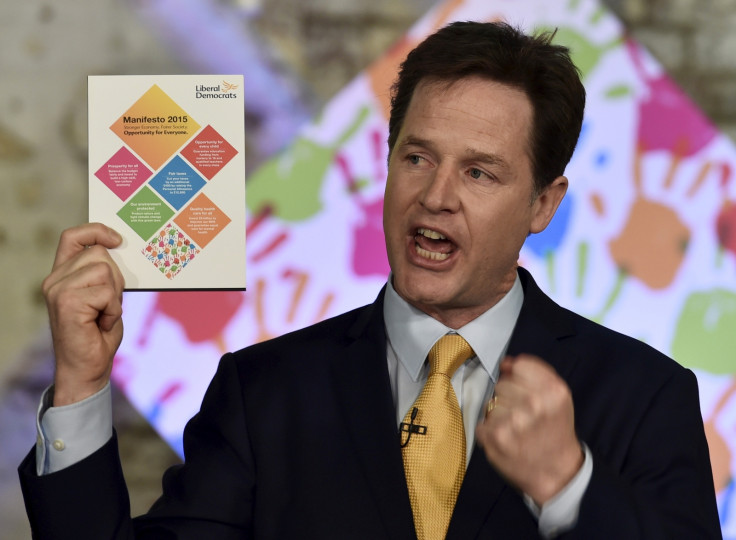 Broadband and mobile coverage
Echoing the other main parties, the Liberal Democrats promise to reach 99.9% coverage of superfast broadband (at least 24Mbps), but a time frame for this is not given, nor is an estimate of how much it would cost. There is also no mention of ultrafast broadband, or 4G and 5G mobile networks.
The Lib Dems promise to build on the success of technology startup hubs like Tech City, Tech North and the Cambridge tech cluster with "a network across the UK acting as incubators for technology companies".
On a similar theme, the party wants to support fast-growing businesses that "could create a million jobs over 20 years", and more "Catapult" innovation and technology centres, which we understand to be Lib Dem-speak for startup accelerators like east London's Google Campus and Level 39.
The Liberal Democrat's manifesto is the only one of the three main parties to specifically mention coding and its newly created role in the National Curriculum. The party says the topic will be retained, it will "encourage entrepreneurship at all levels", and "develop cutting-edge digital skills courses for young people and the unemployed, working with private sector employers and education and training providers".
Cyber security, surveillance and the Snooper's Charter
Under its plans for tackling terrorism and violent extremism, the Lib Dems' manifesto briefly mentions cyber security. The party says it will "ensure we continue to provide the appropriate resources to the police and intelligence agencies to meet the threat, including of cyber attacks".
It will also work to establish a Single Security Budget, which includes cyber defences as well as conventional defence spending. The party says it will "recognise the expansion of warfare into the cybersphere, by investing in our security and intelligence services and acting to counter cyber attacks".
If elected the party will conduct a complete overhaul of surveillance powers in 2016, adding: "We need to ensure this and other opportunities are seized as a chance to control excessive state power, and ensure that in an era when surveillance is easier than ever before, we maintain the right to privacy and free speech... surveillance must always be justified and proportionate and any demand to read private encrypted communications must be targeted and proportionate."
The Lib Dems oppose the Tories' so-called Snoopers' Charter. "Requiring companies to store a record of everyone's internet activities for a year or to collect third-party communications data for non-business purposes is disproportionate and unacceptable, as is the blanket surveillance of our paper post," the party says. Under its digital surveillance plans, the Lib Dems say "people will no longer be worried that the government is monitoring their every keystroke".
Finally, the Liberal Democrat party will encourage the market for electric vehicles "with targeted support for buses, taxis and light freight". In addition, the party will set a target of 2040 for the date after which "only Ultra-Low Emission vehicles will be permitted on UK roads for non-freight purposes".
This will be made possible with investment of an undisclosed amount to "accelerate the commercial introduction of zero emission fuel cell electric vehicles and facilitate the UK-wide introduction of hydrogen fuelling infrastructure". The party says it will update legal framework to permit the use of driverless electric vehicles.
Read the full Liberal Democrat Party manifesto.