At the start of April, we observed Labour needed a good ad agency and, as is the way with these prognoses, Ed Miliband has surged away in the opinion polls without one. Well, not surged exactly but most polls have him in the lead.
Which is a poser for the Tories and its advertising agency M&C Saatchi (the M stands for Maurice or Lord Saatchi, one-time adviser to Margaret Thatcher and now a Tory peer).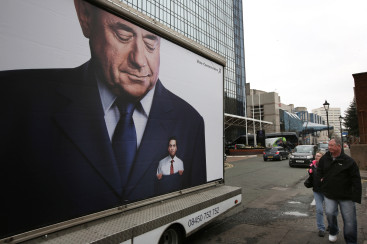 M&C's credo is "Brutal Simplicity of Thought", a modern reworking of 1950s American adman Rosser Reeves's celebrated "unique selling proposition".
Both credos propose you cut out all the soft emotional stuff and concentrate on hammering home the key facts (in Reeves's case the key product advantage). So why isn't it working for the Tories?
It still might, of course. At the moment the party is majoring on the message that a vote for Labour (indeed for anyone other than the Tories) means a Parliament in which the Scottish Nationalist Party tail wags the Labour dog.
It's another version of "hang on to nurse for fear of something worse". As far as I know, this wasn't invented by an adman.
Tories lack USP
Reeves would perhaps say this isn't a USP, or a key product advantage for the Tories. The party should be concentrating on the economy – as Bill Clinton famously advised us all to do – and the goodies that will flow from the UK's improving economic performance.
But on this the Tories, in particular chancellor and Tory campaign manager George Osborne, have painted themselves into a corner.
Osborne stated at the outset of the campaign that the next Parliament would see more years of even more ferocious austerity; radical cost-cutting to ensure a budget surplus at the end of the Parliament. This is roughly what he said at the outset of the last Parliament, which some economic commentators inconveniently remind us of.
The upshot is that when Prime Minister David Cameron and others promise the voters some goodies – such as an extra £8bn for the NHS, sales of social housing and an increase in the inheritance tax threshold to £1m – such promises lack credibility. How can they do this if Osborne is busily hacking away at the deficit? It's an open goal for Miliband and co.
No chief marketing officer (the new name for the top marketing honcho) would go to his board and demand funding for a big campaign if the company was so hard up the priority was to cut costs at all costs.
In such circumstances, the strategy would be to hoard cash and boost profits. If a few customers were lost, so be it. Try to win them back when things improve and there's money to be spent.
I'm in control - honest
But CMO Osborne can't wait until things improve, he's got to win over those customers now otherwise Labour will stay ahead in the polls.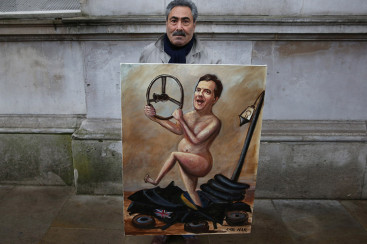 Historically, the Tories – including Lord Saatchi and his friends – proved skilful and successful election campaigners. In the Thatcher era they specialised in a strong finish to the campaign, often after jitters two weeks or so before polling day.
Well polling day is just over two weeks away and they've certainly got the jitters, while Miliband has the momentum.
Some time this week, Cameron, Osborne, overseas advisers Lynton Crosby (from Australia) and Jim Messina (US) will be sitting down with M&C to revise their strategy. Their problem is CMO Osborne hasn't left them with much room to do so.
Stephen Foster is editor of More About Advertising, a former editor of Marketing Week and a London Evening Standard advertising columnist. He wrote City Republic for Brand Republic and is a partner in communications consultancy The Editorial Partnership.