Election 2015: Non-dom ban is 'red line' for Labour in coalition talks, says Ed Miliband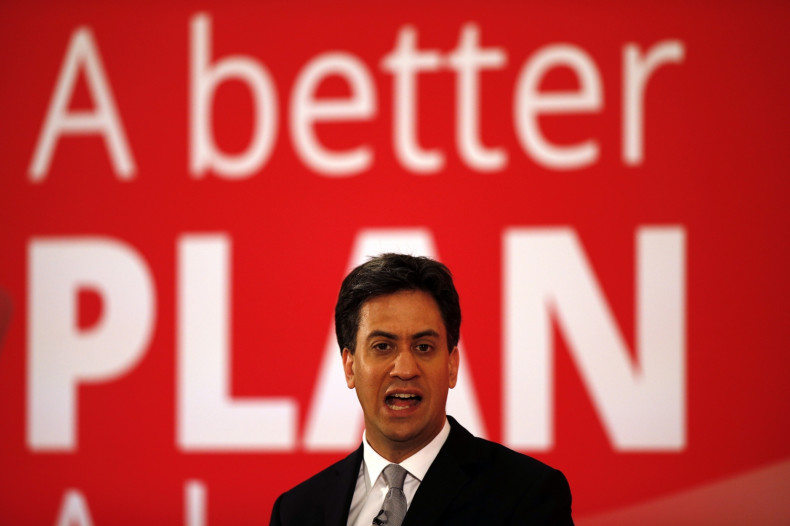 Labour would not go into coalition with the Liberal Democrats unless Nick Clegg's party agreed to scrap a controversial tax quirk, Ed Miliband will reveal.
The wannabe prime minister will say that the abolition of non-domiciled status would be a "red line" during coalition talks for Labour in the event of a hung parliament.
The rule, introduced in 1799, allows people in the UK to claim a lower tax bill because they are "domiciled" in another country. The status is typically inherited, but a so called "non-dom" must retain strong links with their "domiciled" host.
Labour have promised to abolish the rule and the party have claimed such a move would raise "hundreds of millions" for the Treasury.
"Let me be clear: any government I lead after this election will abolish the non-dom rule," Miliband will say.
"The next Labour government will do what no government has done for 200 years. We will replace the non-dom rule with a clear principle: anyone permanently resident in the UK will pay tax in the same way.
"And only Labour will do this. We have come to expect David Cameron and Nigel Farage defending the richest and most powerful. But it is extraordinary that Clegg is defending the non-dom rule too."
The Liberal Democrats, Labour's most likely coalition partner after Miliband ruled out a post-election deal with the SNP, have proposed "radically" reforming the controversial status.
Danny Alexander, the Chief Secretary to the Treasury, said in April: "In the next parliament we want to go further by radically reforming the rules and significantly increasing the charges for non-doms to secure an extra £500m ($758m) for the public purse.
"We will ensure that non-dom status cannot be inherited, and that long term residents in the UK pay tax as residents.
"The key tests are what maximises revenue for the exchequer and best supports our economic recovery. Our plans pass both those tests – Labour can't give a clear answer on either."
The latest opinion poll from YouGov put Labour and the Tories neck-and-neck (34% vs 34%), with Ukip on 12%, the Liberal Democrats on 9% and the Greens on 5%.
The research, with the SNP surge in consideration, means that a hung parliament is the most likely outcome of tomorrow's vote.
But the Liberal Democrats and Labour may be short of a combined majority if the yellow outfit loses many of its seats in the House of Commons.
On top of that, Clegg has promised that the Liberal Democrats would first start coalition negotiations with the party with the most seats after the election.