Election 2015: Right-wing British press launches scathing last-ditch attack on 'Red' Ed Miliband
Britain's right-wing press rounded on Labour and its leader Ed Miliband in the final day of campaigning before voters take to the polls in what will be the closest fought general election for a generation.
Polls put the Conservatives, led by David Cameron, and Labour at neck-and-neck, with neither likely to win a majority after polling day on 7 May. Both face the prospect of having to do deals with smaller parties in order to form a government.
The front page of red-top tabloid The Sun, the country's biggest selling newspaper, splashed with an infamous picture of Miliband awkwardly eating a bacon sandwich and the headline "save our bacon".
"This is the pig's ear Ed made of a helpless sarnie. In 48 hours, he could be doing the same to Britain," wrote The Sun.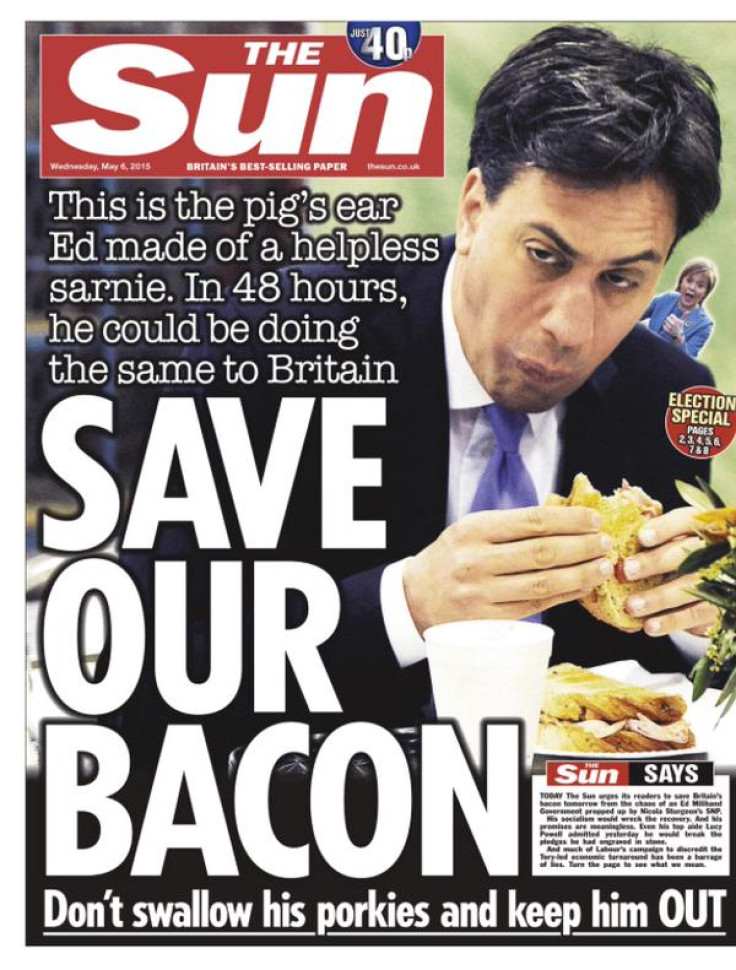 Meanwhile, the Daily Mail, a popular mid-market conservative tabloid, blasted "Red Ed".
"For sanity's sake don't let a class-war zealot and the SNP destroy our economy -- and our very nation," wrote the Mail.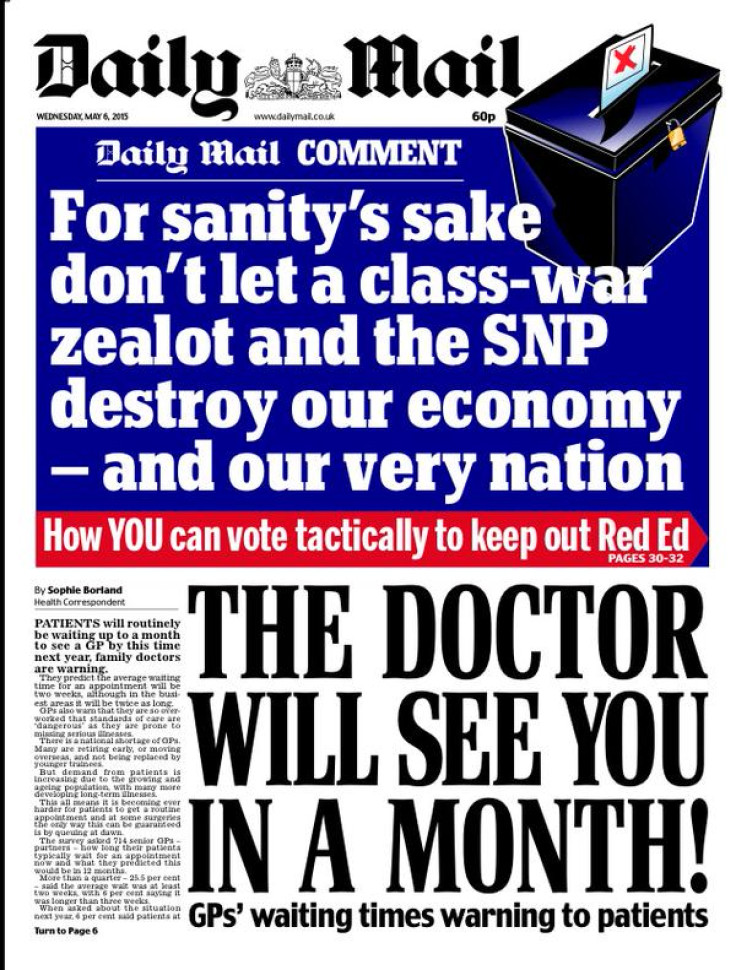 The Daily Telegraph, a staunchly conservative broadsheet, warned of the "nightmare on Downing Street" if Labour were to be elected because the left-wing SNP leader Nicola Sturgeon could prop-up a Miliband government.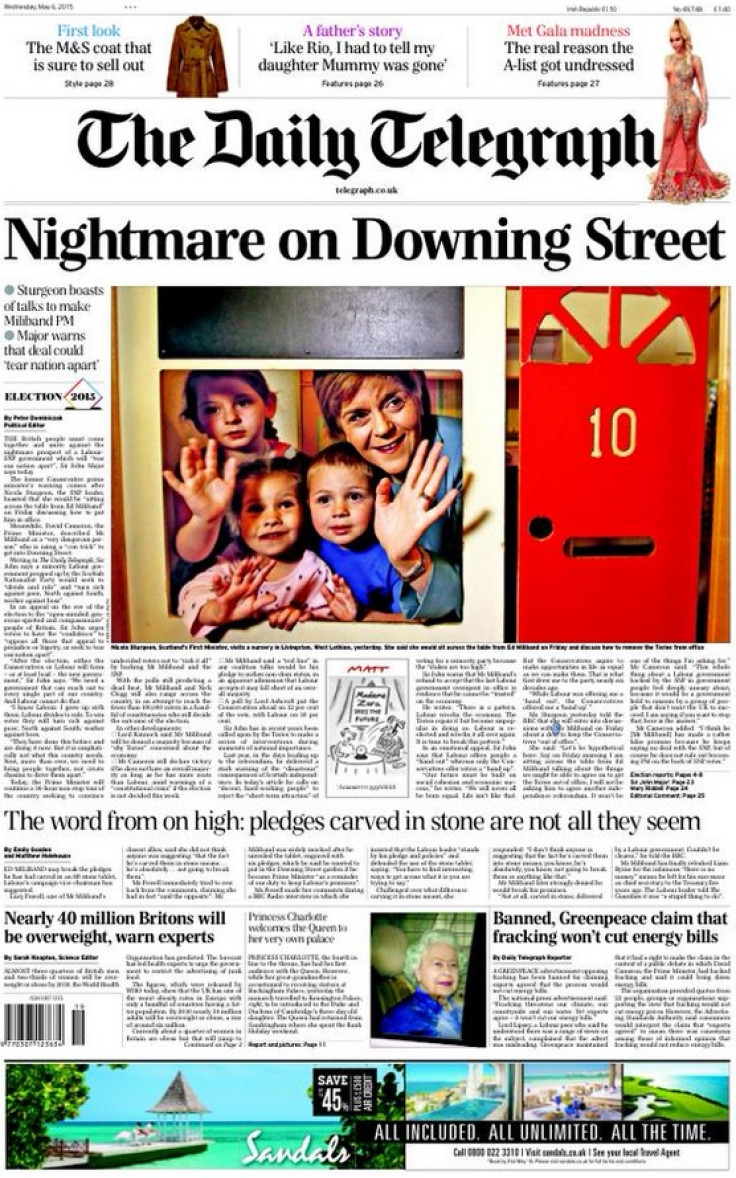 According to ABC figures, the three papers have a combined average daily circulation of approximately 4.1 million.
But Miliband could find some solace in the supportive left-leaning press, though its circulation is considerably smaller.
The Mirror, a Labour-backing red-top, splashed on criticism by the former Conservative prime minister John Major on the state of modern Britain, branding it a "Major fail" for Cameron.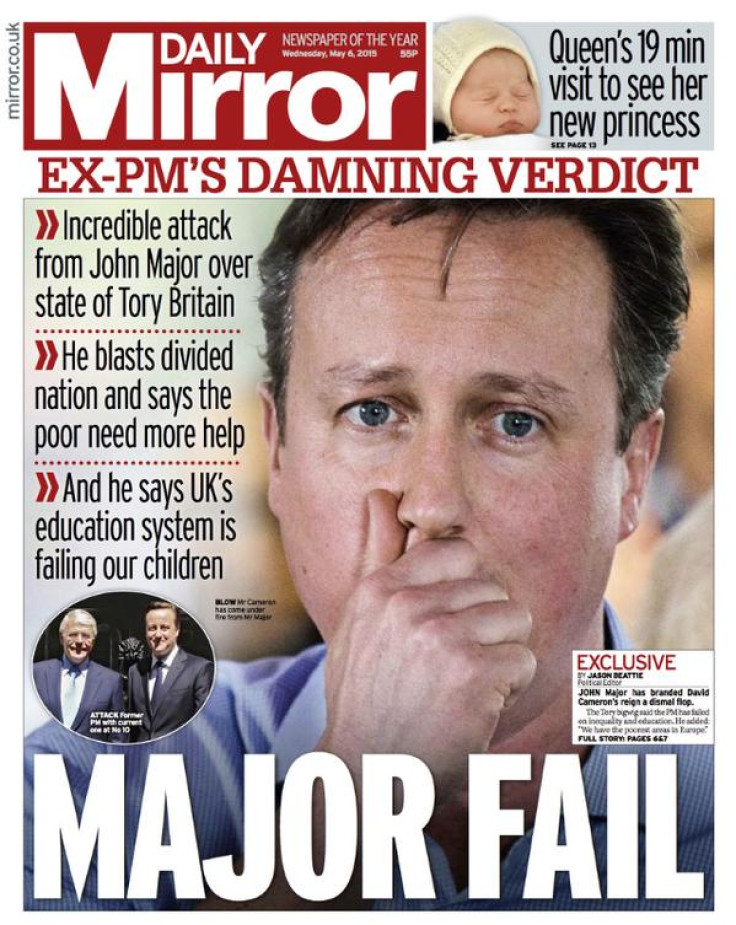 The Guardian, a Labour-supporting broadsheet, led with a "hitlist" of £12bn in Tory welfare cuts planned by the chancellor, George Osborne. It claimed that maternity and incapacity pay are "in the firing line".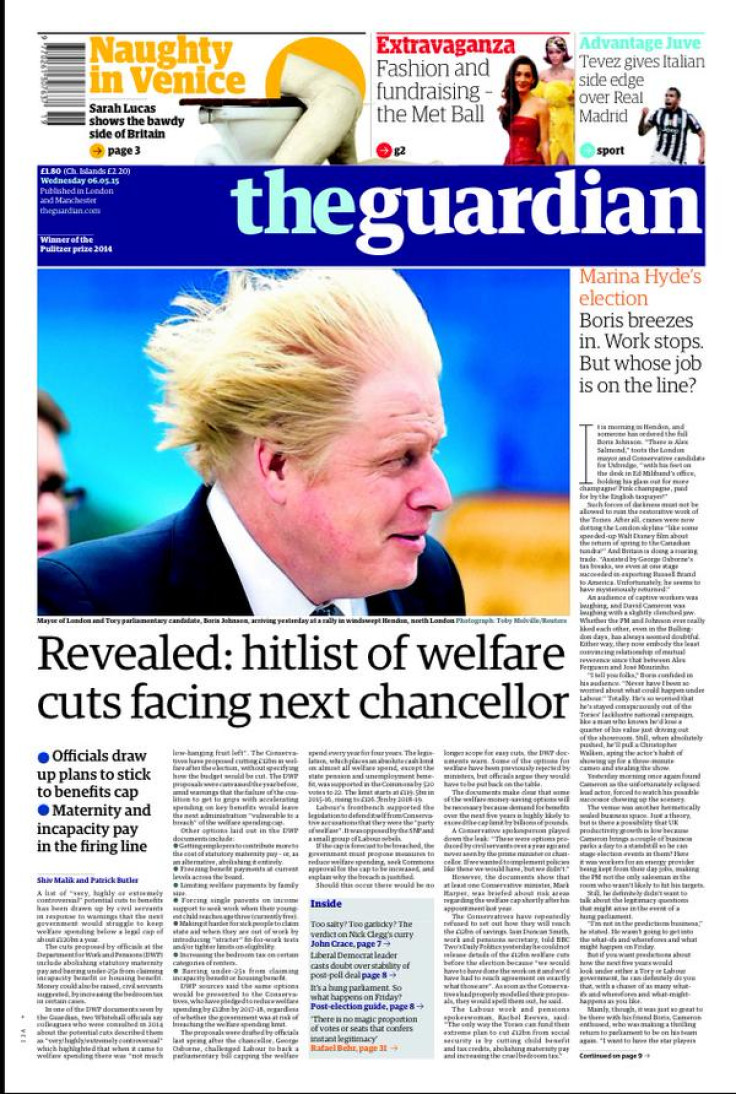 ABC figures show these two papers have a combined average daily circulation of 1.1 million.
© Copyright IBTimes 2023. All rights reserved.