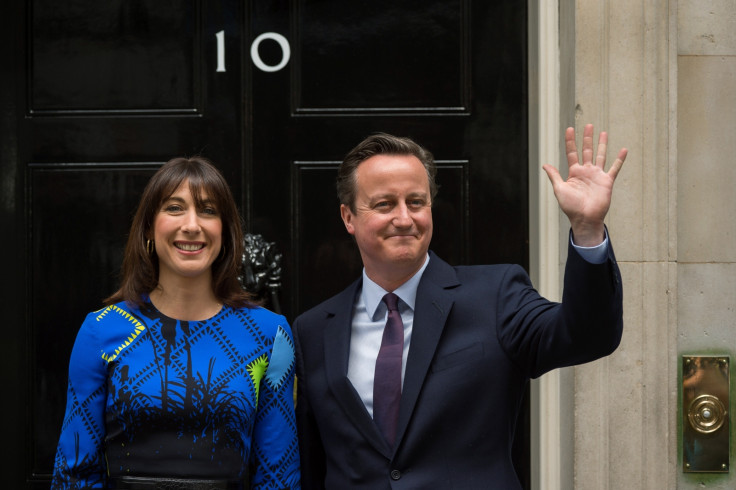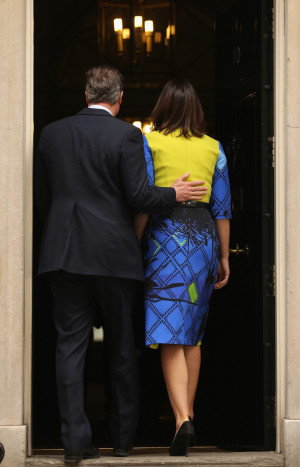 He might have secured another five years as British prime minster after the Conservatives enjoyed a historic victory over Labour but as David Cameron returned to 10 Downing Street on Friday (8 May) the topic on everyone's lips (on social media, at least) was his wife's outfit.
Samantha Cameron's blue print dress, which featured a floral design as well as a yellow patch on the back, has proved just as divisive as the election campaign itself.
During the campaign trail, Samantha showed her support for British designers in an array of outfits from including a £185 emerald green wrap dress by London-based designer The Fold and a lavender £99 dress from Hobbs.
But despite her sister working for Vogue and her ability to often win over fashion critics, the consensus online was that Samantha failed to get it right on the day that really mattered.
While some Twitter users branded the sartorical calf-length ensemble by British designer Preen a 'horrid' fashion choice for the occasion, others couldn't help but mock Britain's first lady.
Members of the online community also suggested that the dress may have been a nod to the election result.
Meanwhile, Cameron has declared that Britain is "on the brink of something special" after summing up the win as the "sweetest victory yet".
"I've just been to see Her Majesty the Queen and I will now form a majority Conservative government," he said in a speech outside 10 Downing Street after his party won 330 seats, well above Labour's 232.
He added: "The government I led did important work. It laid the foundations for a better future and now we must build on them. I truly believe we are on the brink of something special in our country.
"We can make Britain a place where a good life is in reach for everyone who is willing to work and do the right thing."