Election 2015: Scottish self-rule 'feels inevitable' says News Corp boss Rupert Murdoch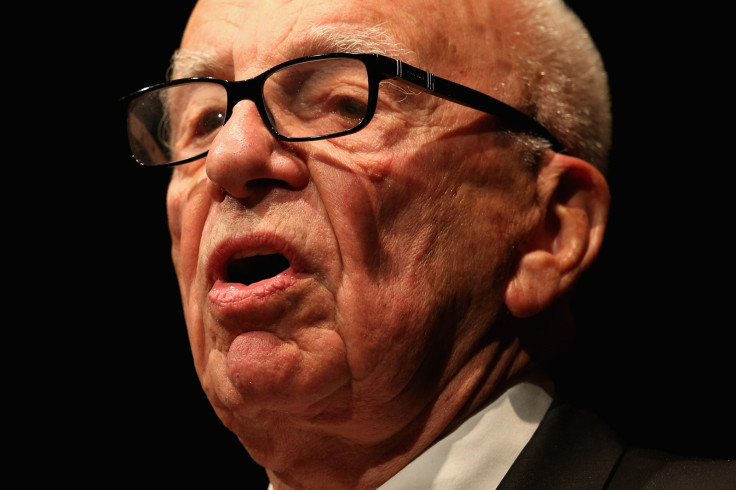 The rise of the SNP now means that Scottish independence from the rest of the UK "feels inevitable" in the near future, according to Rupert Murdoch.
The media mogul made the remarks when he shared his thoughts on the state of the Union and the forthcoming general election on Twitter over the weekend.
The founder and chairman of News Corporation, the parent company of The Times and The Sun, also said there needed to be a "new wave of entrepreneurship" to "correct" the divide between London and the rest of the country.
"Scots may be crazy or not wanting self-rule, but who can deny right of self-determination? [It] feels inevitable over next few years," he wrote on 26 April.
The Australian also claimed that there were "many possible outcomes" to the 7 May vote as the SNP "see [David] Cameron as [the] perfect enemy" and the nationalists are "cleverly hurting" Miliband by "hinting support".
In addition, Murdoch predicted that the parties may make some Machiavellian manoeuvres by suggesting there could be some "dirty" deals in the event of a hung parliament.
Ed Miliband ruled out any sort of deal between his party and the SNP in Westminster over the weekend.
The Labour leader had previously shot down the prospect of a coalition government between the two parties.
But his latest comments mean a confidence and supply arrangement and a vote-by-vote agreement between the SNP and Labour are off the table, effectively leaving the Liberal Democrats as Labour's most likely ally in parliament after 7 May.
The latest opinion poll from YouGov suggests that Murdoch is right to predict a hung parliament.
The survey, conducted between 25 and 26 April, put Labour just one point ahead of the Tories (34% vs 33%), with Ukip on 14%, the Liberal Democrats on 8% and the Greens on 5%.
© Copyright IBTimes 2023. All rights reserved.