With the results of Britainn's general election hanging in the balance, there are at least five people - four celebrities and a businessman - who are checking whether their passports are up to date.
Each of them has threatened to leave Britain if the "wrong" side emerges triumphant from this, the tightest election in living memory.
1. Top of our list is former BBC Apprentice contestant and Sun columnist Katie Hopkins, who tweeted that she'd leave the UK if Ed Miliband's Labour won.
The response in the Twittersphere was as swift as it was harsh.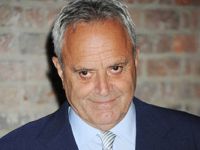 2. Next up is Spectator columnist Taki, who wrote in the magazine's Coffee House blog: "If I were a Brit, I'd move to Kosovo if and when the ghastly Ed becomes prime minister. Hanging out with a bunch of coke-dealing Kosovars must be a far more enriching experience than watching the gruesome Ed visiting the Queen. Poor Queen. Poor Britain."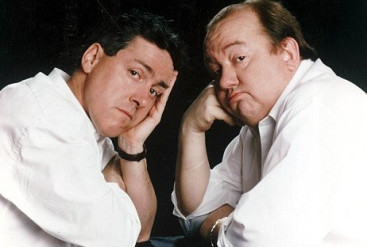 3. Also joining Katie and Taki at passport control if Labour win is Welsh television presenter and comedian Griff Rhys Jones, who used to be part of the edgy Not The Nine O'Clock News TV satire show in the 1980s. Rhys Jones, now better known for travel shows, threatened to leave if Labour implemented its Mansion Tax on properties worth more than £2m. He told The Daily Telegraph: "I'd be paying the most colossal tax, which is aimed at foreigners who have apparently come in and bought up all the property in London. That sounds about as fatuous an idea as that immigrants are stealing all the jobs. I'd probably live abroad because I could get some massive palace which I could restore." Who said satire was dead?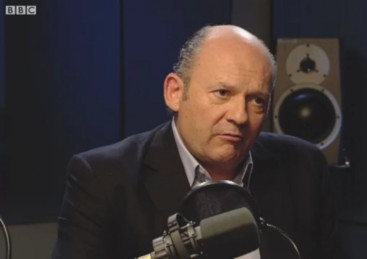 4. High-profile City veteran Michael Spencer also threatened to leave the country if Labour wins, warning that Miliband could be very hostile to businesses. The former Conservative party treasurer Spencer runs inter-dealer brokerage Icap, and said that if business conditions are hit too hard by a Miliband government, he can imagine the board asking him to move the company to New York. "I think it would be a horror story. I think we would have a situation in the UK that would outpace France in its economic reversal, so lets hope it doesn't happen," Spencer said at yesterday's Bloomberg politics UK election debate.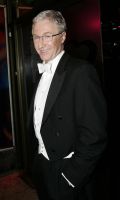 "There are circumstances in which I would leave the country, regrettably. If the business environment becomes materially adversarial, your board will say, it is about time you contemplated re-domiciling. Re-domiciling into cities like New York is not easy, but it is do-able. It is a much more clement environment from a regulatory point of view."
5. And there's always at least one who will leave if the Tories win. Step up, please Comedian and TV presenter Paul O'Grady, famous for his drag alter ego Lily Savage. Liverpudlian O'Grady was speaking at a rally for Ed Miliband and told Labour supporters: "I can't live under this bloody government any more. I am going to get a house on the Lido in Venice."
He added: "What I am going to do in a house on the Lido in Venice when I can't speak Italian and hate pasta, God only knows. But I can't live under this Conservative government, this coalition."