Election 2015: Ukip trails Labour in Tory held seats including Nigel Farage target South Thanet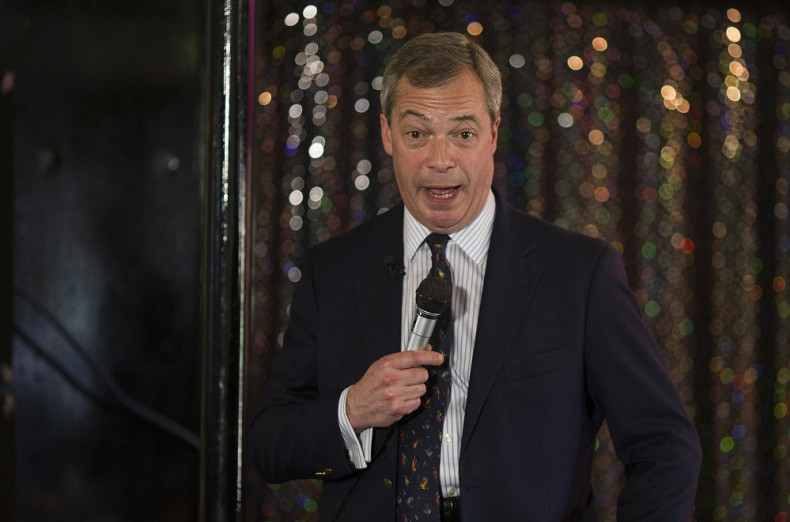 Ukip is set to miss out on 10 Conservative seats including Nigel Farage-target South Thanet after a poll showed the party trailed Labour in third place.
A ComRes poll for ITV looking at 10 Tory seats showed the party was likely to hold on to them and that Ukip had failed to make a significant enough dent in their support.
David Cameron's Conservatives were backed by 39% of respondents - down more than seven points from 46.3% in 2010 - with Ed Miliband's Labour second favourites on 28%, up 2.7%.
The survey, which was conducted in South Thanet, Boston and Skegness, Thurrock, Forest of Dean, Great Yarmouth, North Thanet, East Worthing and Shoreham, Sittingbourne and Sheppey, South Basildon and East Thurrock, and Castle Point, put Ukip in third place with 21%, up by 15.4% but not enough to steal the 10 seats from the Tories.
The poll is bad news for Ukip, who hoped to make headway in Conservative seats by winning over traditionally right-wing voters.
The Liberal Democrats fared poorly in the poll, losing 10.2% of support, and are now on 5%. The Green Party and others standing in the constituencies scored 4% and 3% respectively.
Katharine Peacock, managing director of ComRes, said: "While Ukip's support nationally has fallen away from its peak last year, this poll of Conservative-held target seats suggests that estimates of Ukip winning any more than a handful of seats at the general election were overly optimistic.
"They are still in play in a small number of seats, but have not managed to become to the main challenger to the Conservatives in the way they had hoped."
Elsewhere in the poll, which questioned 1,007 adults living in the battleground seats between between 17 and 19 April, voters expressed a strong preference for Cameron (54%) as prime minister over Ed Miliband (32%).
Just one in five voters in these seats (18%) said Farage would make a good prime minister, including half (53%) of Ukip voters.