Having good luck is one thing. Being able to use it is where the skill comes in. The chancellor has been dealt some decent cards in recent months – and he played them well in his sixth budget.
George Osborne has had two nice surprises in 2015. Lower inflation has eased the interest payments on Britain's national debt and tax receipts have performed better than expected.
This allowed Osborne to ease his austerity plans slightly for the coming Parliament. That, allied with the use of sales of shares in taxpayer-backed banks and other assets acquired during the financial crisis, allowed him to say national debt will be falling in 2015-16 – meeting his original pledge from 2010.
Pushing activity and jobs away from the UK
It would certainly have been easy for a chancellor with one eye on a general election to blow this unexpected bonus on perks to lure voters. However, Osborne instead chose to reduce the national debt.
In terms of the measures announced, I know the sizeable increases to the bank levy will be keenly felt. The rate of the levy was increased to 0.21%, a move he expects to raise an extra £900m ($1.3bn) for each of the next five years.
It's easy to forget banks already pay more than £40bn of tax each year. The levy is already encouraging banks to move activity and jobs away from the UK. I fear this increase will only accelerate that process.
This is a tax that does two things: it makes the UK a less attractive place for international banking activities and simultaneously makes it harder for UK banks to compete in international markets.
There was also a change in the way banks can treat compensation to customers for tax purposes. Take both of these moves together and you have a £5.3bn hit to one of Britain's most important industries.
That number is very close to the £5.2bn of support for savers that Osborne unveiled. At the BBA, we've been concerned by the reluctance of too many of us to save for a long time. The chancellor announced a series of measures to encourage more of us to tuck money away.
Rewards for savers
Osborne's package for the prudent included introducing even greater flexibility for Isas, slashing tax on savings for basic-rate taxpayers and a new scheme to help would-be first-time buyers.
These further changes to Isas will create what I'd call a revolving door for these accounts. From now on it will be possible to withdraw any money you put into a cash Isa during a tax year without losing any of the tax relief if you decide to put it back in.
Many people will welcome this flexibility, which will allow these saving pots to be used as "rainy day" funds thereby increasing the financial resilience of many of us.
There was also the launch of a Help to Buy Isa. This will see the government contribute an extra £500 for every £2,000 that an aspiring homeowner can save.
Osborne also unveiled a new personal savings tax allowance that will ensure 95% of people never have to pay tax on their savings income.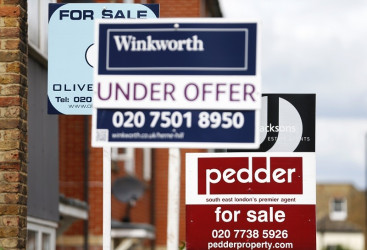 There were some other goodies that might be remembered on 7 May. These included a larger than expected rise in the personal allowance, yet another freeze to fuel duty and some other duty cuts that might encourage some drinkers to raise a glass or two.
Osborne announced a review of the unpopular business rates system, tax cuts to cheer the oil industry and a doubling of public funds to support exports to China.
This was without doubt a confident performance by the chancellor. There was the sound of a lot of giveaways – but the price tag wasn't too painful and he still managed to show the public finances are moving in the right direction.
The overall picture of the economy could be slightly rosier. Yes, the Office for Budget Responsibility's growth forecasts for the economy went up and is on trend with the UK's long-term performance. But they still look a little meek compared with what the Bank of England expects. As I say, this was a skilful use of the good fortune the chancellor has enjoyed in recent months.
Was it skilful enough? We'll have a better indication of that on 8 May. However, surely we should all worry when the biggest new revenue raiser in the budget is a raid on our largest export industry – a sector that employs hundreds of thousands of people across our country and provides the finances millions of individuals and businesses need to grow. I cannot see how that is a sustainable path for any economy.
Richard Woolhouse is chief economist at the BBA.