It's nice to know the important issues have been at the centre of the election campaigns. Like food.
What they eat, where they eat it, how they eat it and how much they pay for it provided the narrative for some of the silliest stories of the entire campaign.
Clearly, what you have for breakfast and how you eat it can make or break your political career.
So Ed Miliband will have been devastated by a picture showing him tackling a bacon sandwich, with the sandwich apparently winning. I dread to think how many votes he will have lost as a result.
It could have been worse, though. Imagine the humiliation if he had been photographed eating a continental breakfast – such an un-patriotic offence would have seen millions more defecting to Ukip.
It only got worse for the Labour leader when, asked on daytime TV how much he spent on groceries each week, he said about £80. Apparently that is a ludicrous underestimate and just goes to prove he has no idea when it comes to the cost of living crisis and/or doesn't do the shopping very often.
The following debate over what exactly constituted groceries was hilarious or desperate.
Piece of cake
Meanwhile there was an equally significant food development when David Cameron bought Boris Johnson a piece of cake during one of their campaign love-ins.
It reminded everyone of the time Tony Blair bought Gordon Brown an ice cream during a joint walkabout aimed at showing what good friends they were.
The caption on both pictures might have been the same – "hope you choke on it".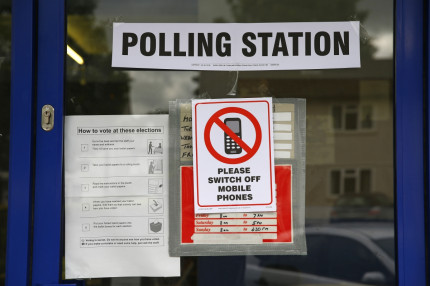 Selfie abuse
David Cameron also found himself caught out by the inevitable selfie during a trip to Nando's (yeah, I know, bet he eats there all the time.) That's what happens when you mix with those ordinary hard working people you are always banging on about Dave.
However, there is a limit to the selfie craze. Polling stations were told it is illegal for anyone to take selfies inside voting booths and staff were urged to stop anyone taking a mobile phone into a booth in case they took a selfie of themselves voting, posted it on twitter or something and influenced the outcome.
Anyone caught doing it was facing a £5,000 fine or six months in prison.
Farage farce
Nigel Farage managed to end his campaign on a farcical note when, in a bid to prove he wasn't racist he threw a carnival in Croydon with a steel band, a black candidate and everything.
Except the steel band packed up and left when they discovered who had booked them, the local candidate described Croydon as a dump, only a handful of people paid any interest in the event and then proceeded to get into a row over Ukip's racism.
Farage, rumoured to be watching the proceedings from a nearby car, decided not to grace the occasion with his presence and did a runner because it didn't look very safe.
Quote of the campaign
Nick Clegg to Prospect magazine: "If you really must know, the more I do this job, the more I'd love to be Prime Minister, but I don't think that's going to be an instant prospect."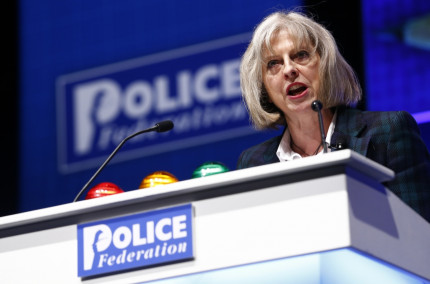 Leadership election
Home secretary Theresa May appeared to be fighting her own election campaign when she stood up in front of the massed ranks of the coppers' union, the Police Federation, and gave them the sort of free character reading even Margaret Thatcher would have balked at.
She listed all their recent failings, Hillsborough, the Lawrence scandal, allegations of bullying and, inevitably, Plebgate and told them to get their act together or she would do it for them.
They were left stunned and, when the full impact of her unprecedented roasting sunk in, furious.
Tory backbenchers, however, loved every glorious second of it and her stock rose to new heights.
And that can't do her hopes of succeeding David Cameron any harm at all. But that's an election for another day, perhaps.