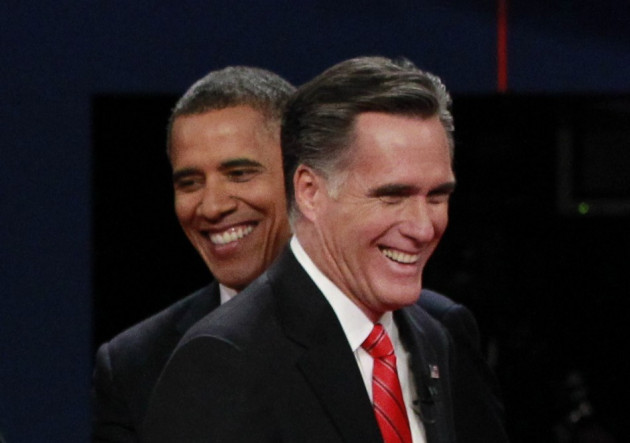 Paddy Power is paying out on wagers that Barack Obama will win another term in the White House one day before Americans go to the polls to elect their President.
As part of a publicity stunt, as well as a business move, the Irish bookmaker said that President Obama's victory is "a nailed-on certainty", although it does face losing £400,000 ($650,000) if he is upset by his Republican challenger, Governor Mitt Romney.
Over the last few months, Paddy Power's odds for President Obama winning the race for the White House fell to a low 2/9 and over the past months Paddy Power has seen 75 percent of money staked go towards the Democrat to win.
Meanwhile, other bookmakers have also revealed that many bets are being placed on President Obama winning the next Presidential Election.
William Hill (WH) informed the media that a Russian gambler has staked £16,500 with it, on Obama to win the US Election at odds of 1/ 4. WH says it has now lengthened Obama to 2/7, and shortened Mitt Romney to 11/4, as polls continue to suggest the Election could go either way.
"There is worldwide betting interest in the outcome of the US Election and in recent days we have taken five figure bets for Obama from French, Belgian,Norwegian and Russian clients, as well as British ones," says WH's spokesman Graham Sharpe in a statement.
"But Mr Romney is not without plenty of backers, so as we approach the final furlong the race still looks as though it could go either way - although financially we are rooting for Romney," he adds.
WH is predicting that bets could reach a record turnover for betting on that outcome of a US election by reaching up to £10m.