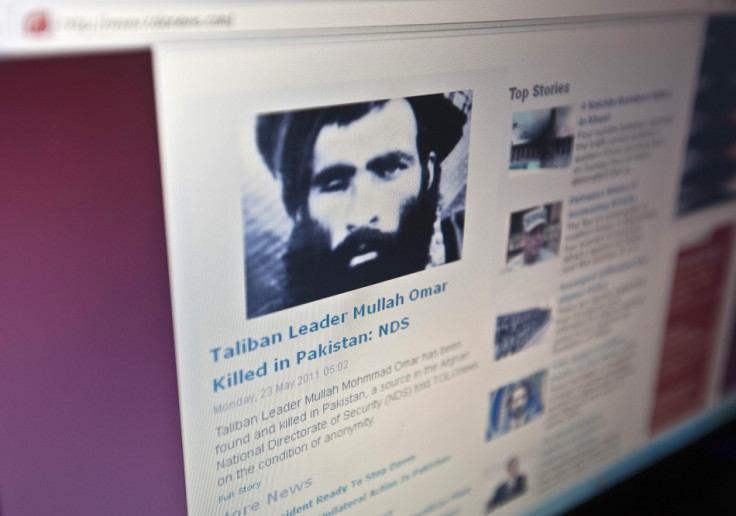 After the big breakthrough that they achieved through the killing of Osama bin Laden, eliminating Mullah Omar has become the top priority for the U.S., the Washington Examiner has reported quoting top officials.
With the U.S. preparing for withdrawal from Afghanistan by 2014, officials feel that eliminating the fanatical leader at the earliest will boost the peace process in the country. Reconciliation efforts were stalled after the killing of former Afghan president and Northern Alliance leader Burhanuddin Rabbani in a suicide attack apparently launched by the Taliban.
Mullah Mohammed Omar, the dreaded, one-eyed Taliban chief, has been elusive for more than a decade now. In May, there were reports that the fugitive terrorist leader had been killed in Pakistan in a Nato attack. Another report that emerged around the same time said that Mullah Omar was killed by the Inter-Services Intelligence (ISI), Pakistan's spy agency. But there is hardly any confirmation since then.
The Washington Examiner report notes that killing Mullah Omar has now become a top priority for the U.S. intelligence and military officials, which clearly indicates that he is alive. Eliminating the reclusive leader is crucial for the future and stability of post-Taliban Afghanistan, officials believe.
Afghan peace talks have hit a roadblock due to the extreme political and religious views of Mullah Omar, officials have pointed out. "As long as Mullah Omar is alive - the prospects for a settlement are dim. If he were removed from the scene this would create new political possibilities," a top U.S. official, who is not named, has told the Washington Examiner.
U.S. intelligence officials believe that any full-fledged operation to get the Taliban chief could demand an elaborate military operation within the borders of Pakistan, as he is believed to have entered the country soon after the U.S. invasion of Afghanistan in 2001. And this may further aggravate the diplomatic stand-off, officials fear.
"Omar is an ISI-trained fanatic who dreams of ruling again. But he is not alone. Many of his lieutenants are fanatics too and the Pakistani army, at least for now, also opposes political reconciliation. Like Omar they want to win," Bruce Riedel, a former CIA officer, has been quoted by the Washington Examiner as saying.
"The policy of reconciliation is not necessarily an achievable one. You can't negotiate with extremists who don't believe in democracy, freedom or an Afghan republic," a former senior U.S. official, who spoke on condition anonymity, has told the paper.