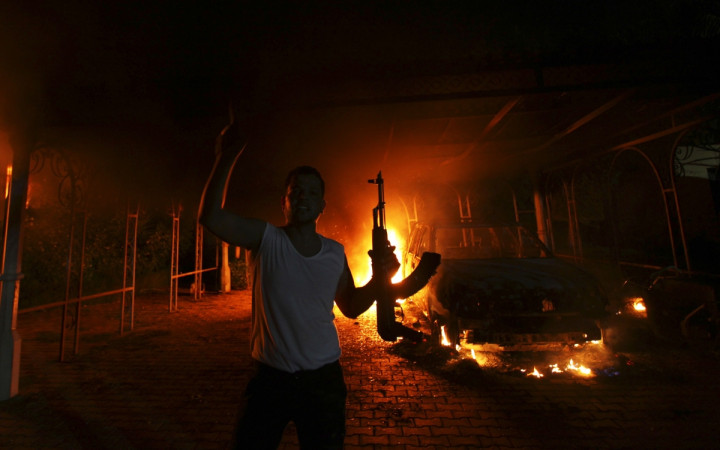 The suspected ringleader of the 2012 US consulate attack in Benghazi, Ahmed Abu Khattala, was captured in a surgical midnight raid by elite US Delta Force commandos as details continue to emerge of the operation.
Two dozen Delta Force operatives were supported by FBI agents and drones as they swooped on Khattala's compound on the outskirts of the Libyan city.
Four American embassy staff, including US ambassador to Libya Chris Stevens, were killed in the attack.
According to The Times, the commandos persuaded Khattala to open the door to the facility where he was grabbed and put into a vehicle before being transported to a US Navy vessel stationed in the Mediterranean.
No shots were fired during the operation and no US personnel were injured.
"He is in US custody in a secure location outside of Libya. There were no civilian casualties related to this operation, and all US personnel involved in the operation have safely departed Libya," a Pentagon spokesman confirmed.
The Ansar al-Sharia commander is accused of "killing a person in the course of an attack on a federal facility", according to the US Department of Justice. He is also accused of "providing, attempting and conspiring to provide material support to terrorists, resulting in death".
The operation had been a year in the making with the Delta Force unit practising the blitz on a replica compound at Fort Bragg.
Officials confirmed Khattala will be flown to the United States to face charges in a civilian court rather than through the military tribunal system at Guantanamo Bay.
Reacting to the successful raid, Obama said: "The United States has an unwavering commitment to bring to justice those responsible for harming Americans."
"We will continue our efforts to bring to justice those who were responsible for the Benghazi attacks."