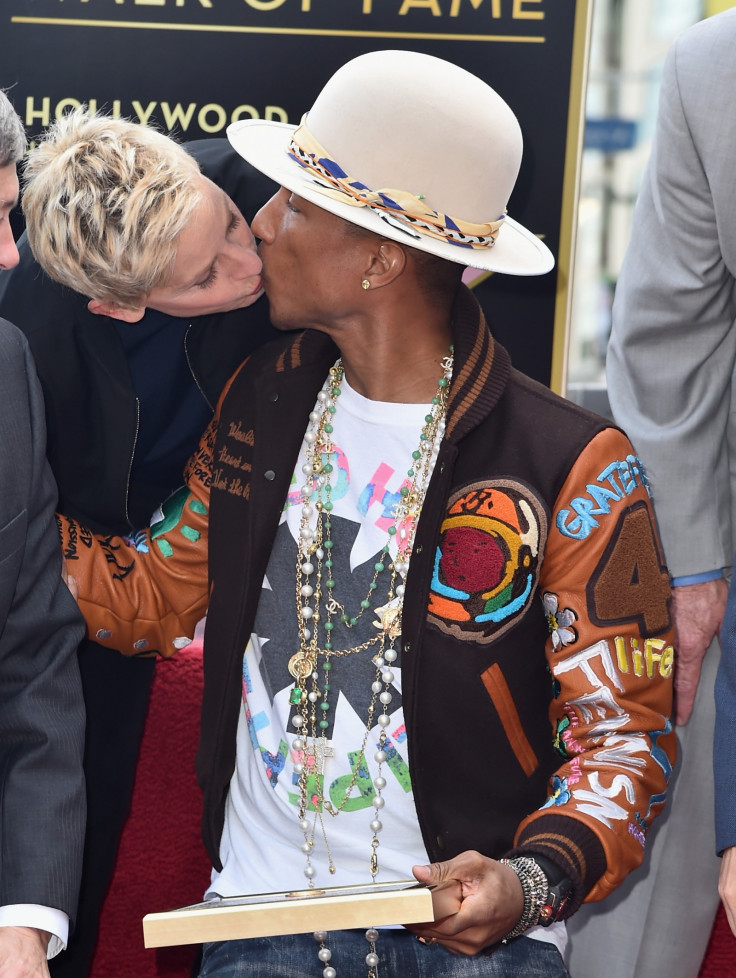 Talk show host Ellen DeGeneres has been criticised for being "disrespectful" after kissing Pharrell Williams on the lips in the presence of his wife and son.
The awkward exchange occurred earlier this month when the music producer and singer was presented with a star on the Hollywood Walk of Fame.
After presenting Williams with the honour, openly gay DeGeneres celebrated her pal's achievement by leaning in for a smooch. Williams did not resist her advances.
Fans have since criticised her actions, insisting that despite her sexual orientation, it still is not appropriate.
"Problem here is they both look like they are enjoying the kiss," one critic said. "It is done for all world to see. It is a shame for such woman to be kissing with another husband. it is a shame too to such husband accepting such illegal kiss."
"Why would she do that, so disrespectful," a third commenator added.
The kiss came weeks after DeGeneres celebrated her sixth wedding anniversary with her other half Portia de Rossi.
To mark their milestone, De Rossi surprised her partner by arranging for a giant "SIX" to be written in the sky. DeGeneres captured the beautiful moment in a Twitter snap.
Williams has been married to model and designer Helen Lasichanh since 2013. The couple have a six-year-old son, Rocket Williams.