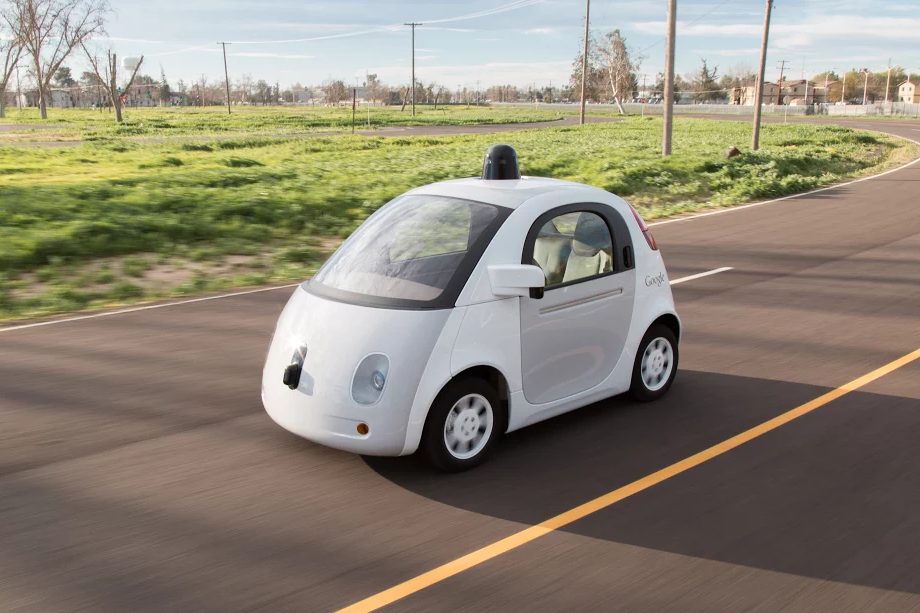 Google's iconic self-driving vehicles have already found themselves consigned to the museum, as autonomous technology shifts up another gear.
One of the pod-like vehicles, which have no steering wheel or pedals and can drive without a human safety net, will soon be put on display at the London Design Museum.
Firefly, as the car was known, began life as a cardboard mock-up back in 2013, before evolving into a fleet of fully-functional autonomous vehicles with two seats, but no conventional driving controls. Instead, passengers were driven entirely by the car's onboard computer and vision systems.
Despite never being intended as a mass-production vehicle, the Firefly managed to rack up millions of test miles and, on 20 October 2015, completed what Google claims was the world's first self-driven trip, when a blind man called Steve Mahan was driven through Austin, Texas on public roads, among real traffic and with no police escort or back-up driver.
Firefly will give way to a fleet of 600 Chrysler Pacifica minivans, each fitted with the latest self-driving technology developed by Waymo, formerly known as Google's autonomous car division.
One of the Firefly fleet will be on display at the Design Museum in London, while another will rest at the Computer History Museum in Google's native Mountain View, California. One will complete a road trip in August to the Arizona Science Centre in Phoenix, Arizona, then in October it will head to The Thinkery in Austin, Texas, a children's education centre.
Waymo says the move will enable it to "bring fully self-driving technology to more people, more quickly," adding how the Pacifica vans can "reach full speed (where Firefly is limited to 25mph), and the interior is equipped with creature comforts that passengers expect in their vehicles today".
In a Medium blog post, lead industrial designer YooJung Ahn and lead systems engineer Jaime Waydo said of the project: "Now that we're moved to our next phase - letting members of the public use of self-driving cars in their daily lives - we're ready to retire our fleet of Fireflies and focus on integrating our latest technology into vehicles like our new self-driving Chrysler Pacifica minivan...Firefly has taken us on an incredible journey over the last three years, and we're looking forward to sharing this bit of self-driving history with the world."