Elon Musk unveils new photos of SpaceX's massive 27-engine Falcon Heavy on Instagram
Standing 230ft tall after assembly, the Falcon Heavy rocket will take to the skies in a historic launch next month.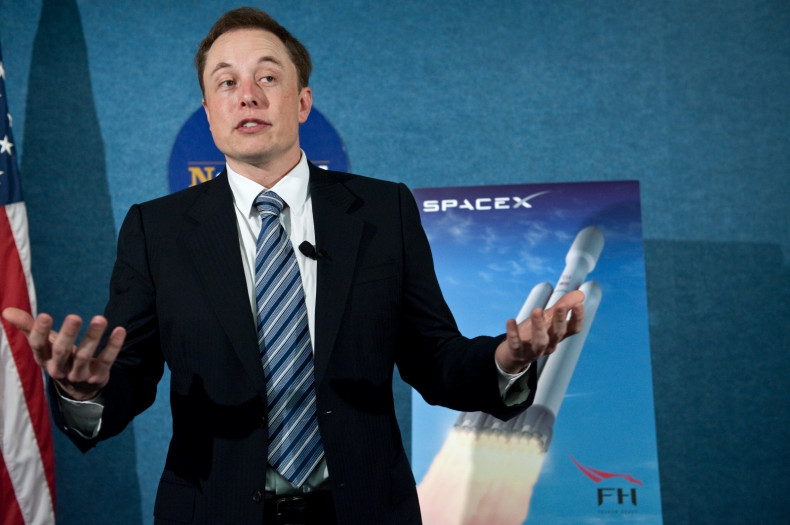 In a new set of photos, Elon Musk has provided a glimpse of SpaceX's behemoth of a rocket – the Falcon Heavy. The heavy-lift launch vehicle, which consists of three Falcon 9 cores strapped together, looks nearly complete and will take to the skies sometime next month.
SpaceX has been working on Falcon Heavy for quite a while. The company has already conducted several tests, but the exact status of its development was unclear. On 20 December, Musk Instagrammed and tweeted out some photos, showing the massive rocket to his fans.
The images, taken from multiple angles, reveal the Falcon Heavy in full glow. A top shot captures the rocket resting inside SpaceX's hangar at Pad 39A of Nasa's Kennedy Space Center, while one taken from the ground provides a glorious glimpse at the rocket's 27 first stage Merlin engines, nine for each of the three Falcon 9 cores strapped together.
Out of the three main boosters, the Falcon Heavy's outer are cores will be previously flown Falcon 9 boosters, while the central core booster is a modified version of the Falcon 9. The power of the three will ensure that the rocket delivers enough power to launch payloads as heavy as 63,800kg into space.
The images offer a good look at SpaceX's next big rocket, but there is still some work to be done to complete the assembly process. As Verge points out, the payload and nose cone, which sits on top of the rocket, is still missing.
However, once it is ready, the rocket will stand 230 feet tall at the launch pad. There is no word on an exact launch date, but the vehicle is expected to take to the skies in a historic launch sometime in January. The three boosters of the rocket will be reusable and will fly back to Earth for future launches, according to Space.com.
Despite working towards a successful launch of the rocket and hoping to fly his Roadster on the vehicle, Musk has kept his expectations low for the Falcon Heavy's first flight. "I hope it makes it far enough away from the pad that it does not cause pad damage," said Musk in July. "I would consider even that a win, to be honest."