SpaceX successfully tests first stage cores of Falcon Heavy rocket
The company posted a video showing off a fiery static test of one of the cores.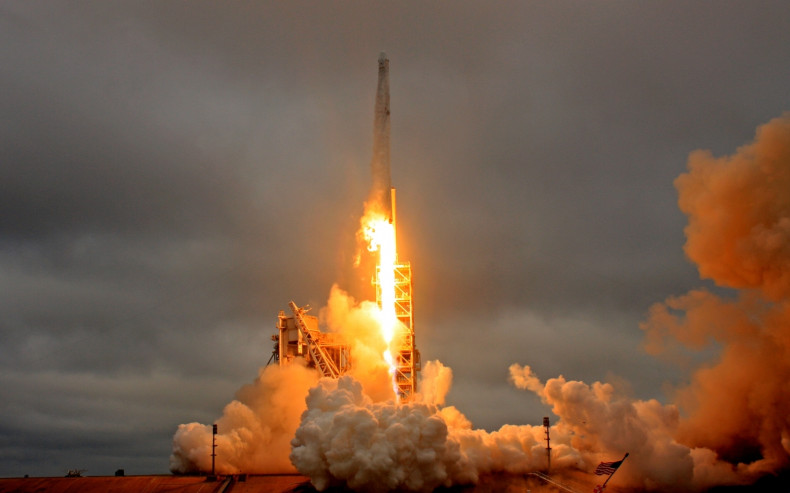 SpaceX has announced that it has successfully tested all three first stage cores of its Falcon Heavy rocket – the launch vehicle which is slated to send humans to the moon sometime in 2018.
The private spacefaring company has been working on Heavy since a long time. Musk unveiled it in 2011 with launch plans for 2013, but now, after a series of delays and tests at SpaceX's Texas facility, it finally seems the rocket would make the promised lift-off in November. The completion of these tests is a clear sign that the space giant is moving quickly in the final leg of prepping Heavy for its first-ever launch.
SpaceX made the announcement on Twitter and posted a video showing off a static test of one of the cores. The cycle of these tests began in May with the test of Heavy's main core.
Falcon Heavy is being prepped for SpaceX's ambitious space-faring missions to Moon and Mars. It will be the largest rocket ever from the company with three Falcon 9 boosters combined together. An individual Falcon 9 currently boasts nine Merlin engines and a payload capacity of 2270kg.
Meaning, the Heavy system, if it launches on time, will be world's most powerful rocket with a combined thrust from 3 boosters (27 Merlin engines). This will allow SpaceX to launch as much as 6350kg of cargo into low Earth orbit.
The launch is a couple of months away, but SpaceX founder Elon Musk has already expressed scepticism towards a successful lift-off. "There's, like, a lot that can go wrong there," Musk said at the ISS R&D Conference earlier this summer. "It's guaranteed to be exciting," the billionaire said, but cautioned, there's a "real good chance that that vehicle does not make it to orbit."